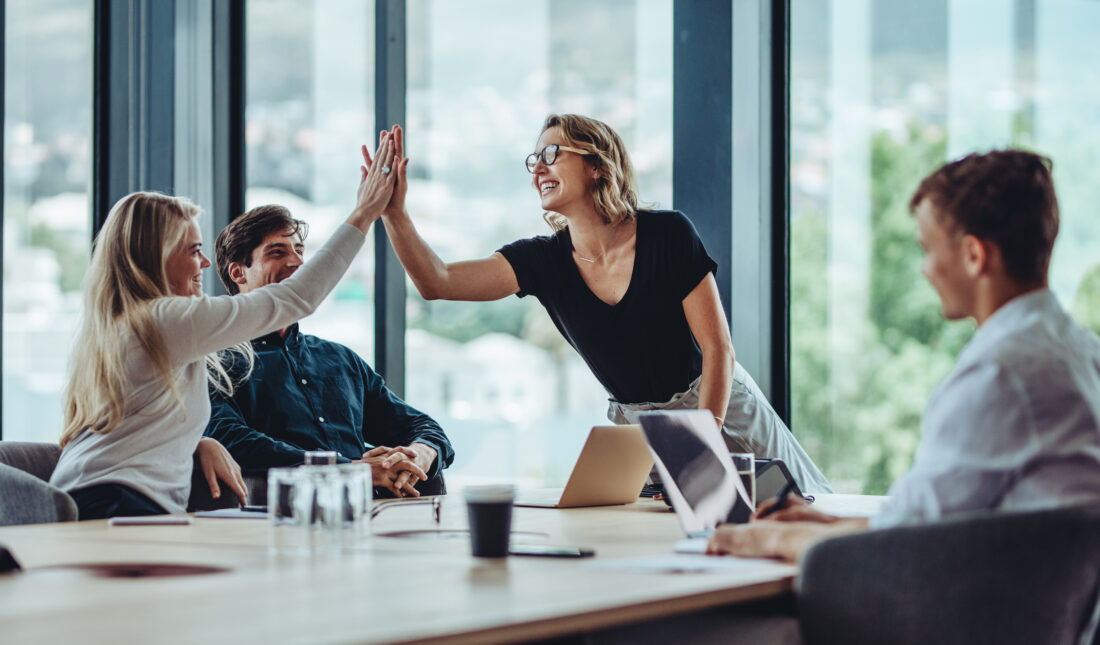 Recruiting Eyecare Employees Who Will Thrive at Your Company
Understanding the eyecare process is a necessary skill for any savvy manager. An ill-suited hire can wreak havoc on team spirit and be a costly affair. With imatters at the helm of eyecare recruiting, you can relax and take notes as we share our top tips on how to find employees to help your company thrive.
Our resources will provide you with the ability to identify the specific skills and traits you want in your next hire, allowing you to approach the recruitment process with a newfound sense of confidence.
Where did all the good hires go?
Looking for top-notch eyecare employees but struggling to find them? Even in a tight labor market, there are tried-and-true methods for finding candidates.
General job boards: There are plenty of online job boards on the internet, although many may not provide the qualified candidates you're seeking.
Specific job boards: Smart companies and clinics in need of eyecare specialists post their jobs on websites particular to their industry, like imatters.com.
Referrals: Encourage your current employees to refer potential hires. This is a simple yet valuable approach and can prove to be an effective recruitment strategy.
Your network: Leverage your own personal network to find top talent. By tapping into contacts you've already established, you can increase your chances of finding promising leads.
Eyecare recruiting firms: An employment agency specializing in eyecare recruitment, like imatters, can take a lot of the pressure off you and your team to find the right match.
The simple truth about recruiting
Recruiting is a complex process that often requires the careful consideration of unique variables for each hiring solution—especially when it comes to securing highly skilled candidates with lots of experience who are often in high demand regardless of economic climate. Given today's historically low unemployment rate, top eyecare candidates may have multiple job offers, making the search for the right employees even more challenging.
Successful recruitment is more than simply posting job openings on social media platforms like LinkedIn. Instead, finding the right people for your organization requires thorough preparation, effective execution, and a clear understanding of your hiring objectives.
Without a dedicated HR department or a recruiter, hiring can be especially daunting. Even more, the process has evolved significantly in the past decade, rendering traditional hiring methods obsolete and requiring companies to adapt their recruitment strategies.
Six steps necessary for recruiting today:
Follow these steps to help make the right additions to your eyecare team:
Define your needs: What is the big picture you're working towards? Do you need more permanent or contract positions? Do you want an entry-level hire or someone with a decade of experience?
Promote your opening: Posting the position you're trying to fill on websites or your company's career page is critical. And don't forget to advertise internally, as creating opportunities for advancement creates a culture of loyalty.
Judge by the same standard: Eliminate bias from your recruitment bias by holding all candidates to the same set of standards. Choosing who to interview is different than selecting which of the candidates is best for a position.
Interview the best: Job interviews are revealing and also tricky to navigate. Come with a prepared list of standardized questions if you want to compare eyecare candidates properly.
Don't take too long: Top talent is likely to get frustrated and lose interest in the position if the process takes too long. Balance is key here. Take too long, and you'll miss out. Move too fast, and you might make a bad hire.
Make the offer: After the interview process, check your top candidates' references. Before making an offer, set a salary range you're willing to work within as you prepare for negotiation.
Put imatters to the test
Finding a great employee can be a problematic process. Employers often find an eyecare recruiting agency makes the process much easier, less stressful, and more efficient through the following benefits.
Time-to-hire: Hiring managers take too long, leading candidates to seek other options.
Spearheading strategy: An eyecare recruiter can help you craft a job listing that is more likely to draw the attention of the best talent.
Scouting: Specialized recruiters, like imatters, have access to a large pool of skilled professionals, including passive candidates.
Decrease turnover rates and costs: Dealing with a bad hire takes time and resources from your company, especially if you're a smaller business. When you engage with imatters, you know the eyecare professionals we connect you with have been sourced, vetted, and secured.
---
At imatters, we are a unique team of recruiters that know how to leverage our experiences to help our clients speed up their recruiting process and guide candidates in highlighting their talents. Our passion for eyecare translates into exceptional matches who will thrive at your company. Reach out today to learn more about how we can help you hire talent who will thrive at your company.