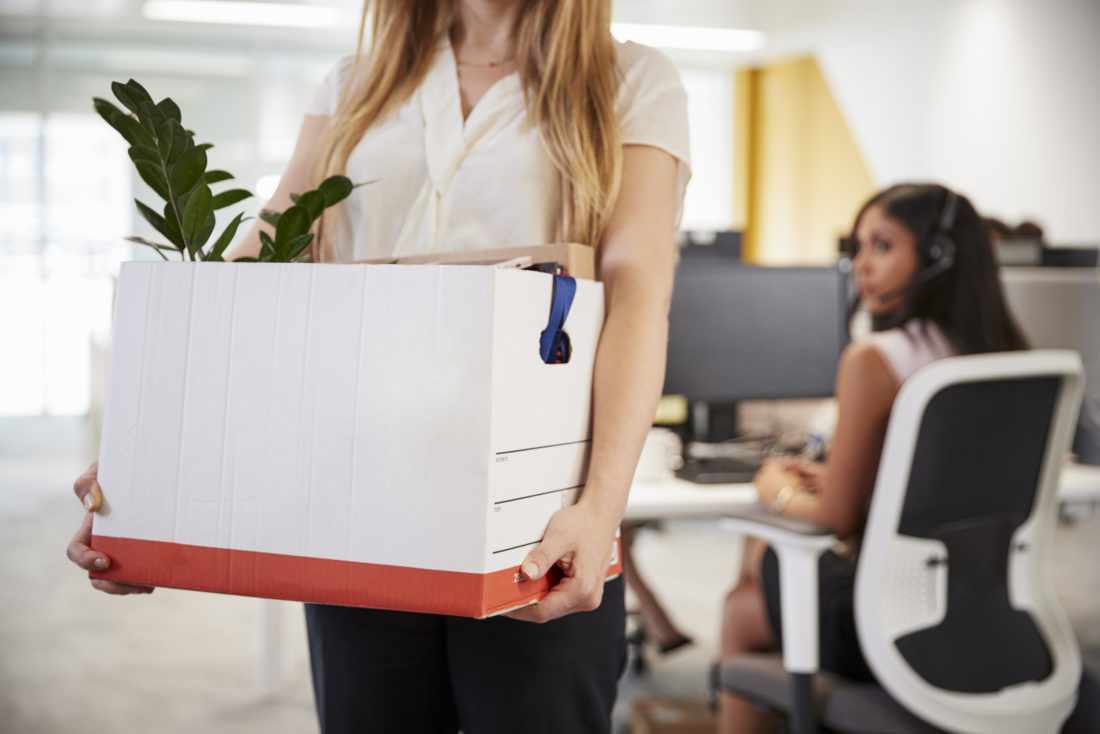 Next Steps For When An Employee Resigns
As an employer or hiring manager within the eye care industry, it's certainly disheartening to receive a resignation letter from an employee. You've put trust, resources, time and money into your candidate.
Many thoughts and questions arise as soon as they give notice. Should you let the employee work their two weeks or should you let them go immediately? Why are they leaving to begin with? Is there a happy medium to balance what the employer and the employee want?
Typically, employers want workers who have resigned to work their full two-week notice periods, a standard in most industries. But there are instances when immediate dismissal is appropriate even if the employee resigns.
Data Exposure
If your employee is leaving to join a competitor, immediate dismissal might be appropriate. In this case, there is a concern the employee could share confidential information that could violate HIPAA or even competitive strategies after he or she resigns.
Data exposure can often be traced back to when people leave their jobs for competitors. To avoid this, consider letting go of your employee immediately and removing their access to any files or data right away, rather than waiting out the two-week period.
Disgruntled Employees
Sometimes, an employee is unhappy or angry when they choose to leave and their behavior on the way out the door can influence the morale of other workers. Other times, disgruntled employees may discuss personal feelings about the company with clients or patients.
It may be in your best interest to remove a disruptive employee to avoid rallying other employees to leave the company as well, which can often be devastating to an organization, especially smaller clinics.
Sensitive Roles
In the case of working for smaller to mid-sized clinics, holding onto an employee when they are not focused or accountable can also harm your business.
Let's say your office manager recently put in their resignation letter and has one week left of their notice period. An office manager is often responsible for things such as organizing office operations and procedures, sorting payroll, reviewing filing systems, and patient and vendor correspondence, among other things. If your office manager becomes lax in their position or no longer follows protocol to the point that it impacts the business, they have essentially resigned from their duties before their time is up.
Other employee roles offer additional considerations. Patient charting can be compromised and missed steps in the exam room can lead to bigger issues from intraocular lenses (IOL) measurements or billing issues. In the case of an optician, measuring glasses incorrectly, not following protocol in taking payment, or referring patients to a new provider can be detrimental to your clinic.
Is there a happy medium?
In order to please both parties, it may be appropriate to break up before the two-week resignation period to avoid disruptions to your business operations. Consider allowing an employee to transition for a week with his or her replacement and then operating on-call for questions for the second week once he or she resigns.
Be sure to discuss any legal considerations with your attorney pertaining to your employee handbook. Minimize your legal risks for immediate dismissal of a departing employee in an extreme case. Overall, there is usually little risk to relieving a resigned employee from duty and paying out their remaining two-week period. 
---
When you and your organization are flexing through your decisions, start talking with imatters immediately. With varied programs from advertising your open role to targeting candidates to our customized recruiting models, we have your best resources within one company. Schedule a conversation today about how we can help your eye care business flourish.
The team at imatters continues their education to best assist our recruiting clients with hiring transitions with best practices, knowledge and education. imatters maintains memberships with the Society of Human Resource Management (SHRM), the American Staffing Association, the Association for Physicians Recruitment (AAPPR), and the American Academy of Ophthalmic Executives (AAOE), and is a member of The Vision Council.