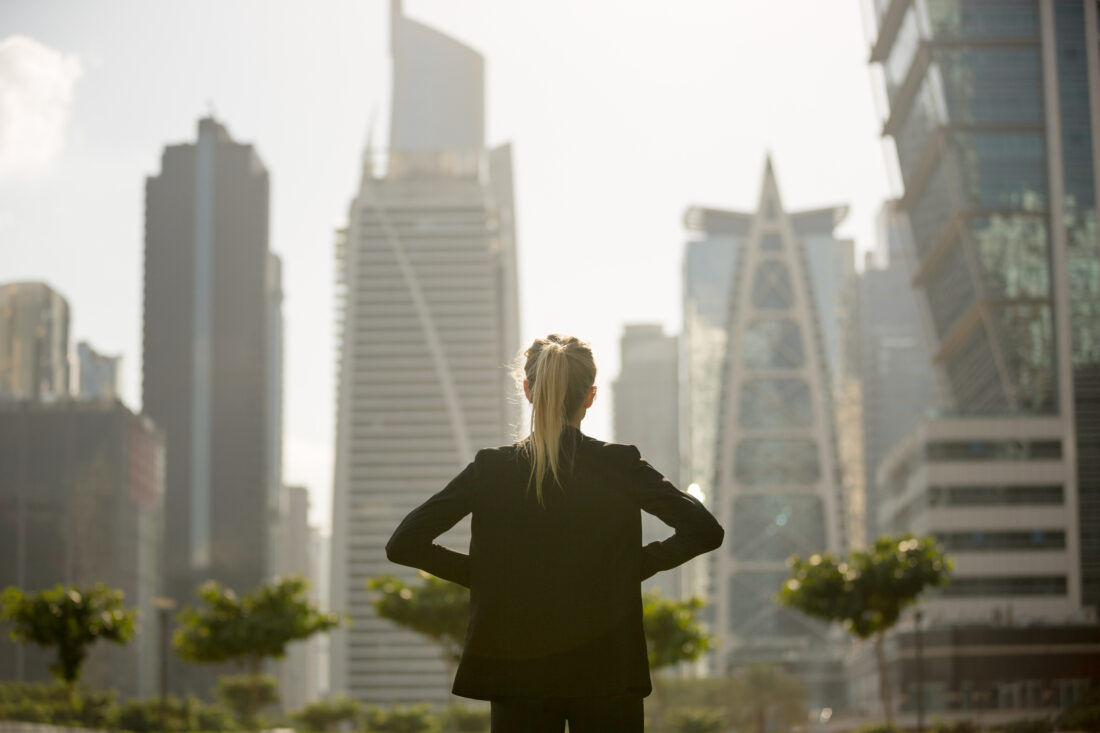 Get ahead of the competition with these career tips: New year, new you?
If you're one of the many that resolved to find a new job in 2023, know that you're not alone. In fact, 96 percent of workers are looking for a new position. And that's not all—46 percent also expect a higher salary due to inflation and increased cost of living (if you own chickens right now, we're extremely jealous).  
With so many looking for a new job in 2023, it may be more difficult to find a new employer. According to iHire's Hiring & Job Search Outlook Report, employers are cautiously optimistic for 2023. Nearly half of employers are concerned about an economic downturn or recession, but 68.1 percent expect to increase their hiring this year. That said, it's now or never if you want to find a job and advance your career.  
Looking inwards: What are your goals?
Whether a new job or a promotion is on your radar, it's important to understand just exactly where you stand in your current position. Skill shortages have created opportunities for quick career progression, but you should evaluate whether you're progressing in a way that will help you achieve your long-term career goals.  
You want to avoid a job change that will hurt your career, so be sure to ask the right questions and create a decision-making process that can help you analyze your goals before making any rushed decisions.  
Examine
how
you can achieve your career goals.
Unemployment is at an all-time low, falling to 3.4 percent in January. With such a low unemployment rate, there are bound to be widespread skill shortages that aren't expected to ease up in the near term. And that means now is a great time to explore the next steps in your career.  
Before you start your job search journey, begin by thinking about where you'd like your career to be in five to ten years. Once you've identified that goal, you can begin by focusing on what steps to take and what skills you'll need to reach it.  
Build or rebuild your network.
Building and rebuilding your connections can be a great way to expand your job search. Consider connecting with past colleagues and reaching out to people within your industry that can open up new opportunities. Networking with people in your area can also be beneficial, as it can help you gain exposure to potential employers.  
Additionally, consider attending industry events, conferences and workshops that can help you build relationships with people in your field. Don't forget to use social media to your advantage. LinkedIn, Facebook and Instagram can all be great tools for networking and staying up-to-date with job postings. With a little effort, you can make connections that could help you land your dream job. 
Sell your skills. 
We'll skip the usual "how to build a resume" spiel, but you can always jump back and read it here. Instead, we want to focus on the current skills shortage that exists in the eyecare industry and other healthcare settings. Employers today want to see improved employee communication and eliminate rote, repetitive employee tasks. 
Eyecare employers are open to transferable skills and re-establishing where your skills and capabilities can be filled in. Employers also value professional development, and many are considering adopting new technology, such as text messaging and other SMS tools to communicate with patients and customers. When it comes to selling your skills, be sure to add success metrics and examples to your resume or online professional profiles.  
Upskill soft, hard and digital skills.
Upskilling your soft, hard and digital skills is key to looking like a desirable employee. Technical skills are the skills needed to complete specific tasks or use certain tools, while soft skills are the interpersonal skills that help you interact with colleagues, patients and customers. Digital skills are the skills needed to use technology, digital tools and software.  
To upskill your technical abilities, consider attending training sessions or seminars related to the specific tasks you need to complete. You can also read up on industry trends and best practices to stay ahead of the curve. For soft skills, practice active listening and communication with colleagues and friends. 
If you need help upgrading your digital skills, start by taking an online course or tutorial related to the technology you need to use. Practicing with the technology in a safe environment can help you gain confidence and understanding while exploring different tools and software can broaden your digital skillset.  
What if you're not ready?
There's no right or wrong way to get a job in 2023. If, after all your research and evaluation, you determine there's more work to be done, don't fret. At imatters, you have the advantage of using our resources to explore career advice or our job board to find the right role for you at your own speed. You can also sign up for our career alerts newsletter to stay up-to-date on all our potential roles tailored to your experience.  
If our digital resources aren't enough, you can always reach out to one of our eyecare recruiters through our contact page and schedule a consultation to get your career back on track this year.