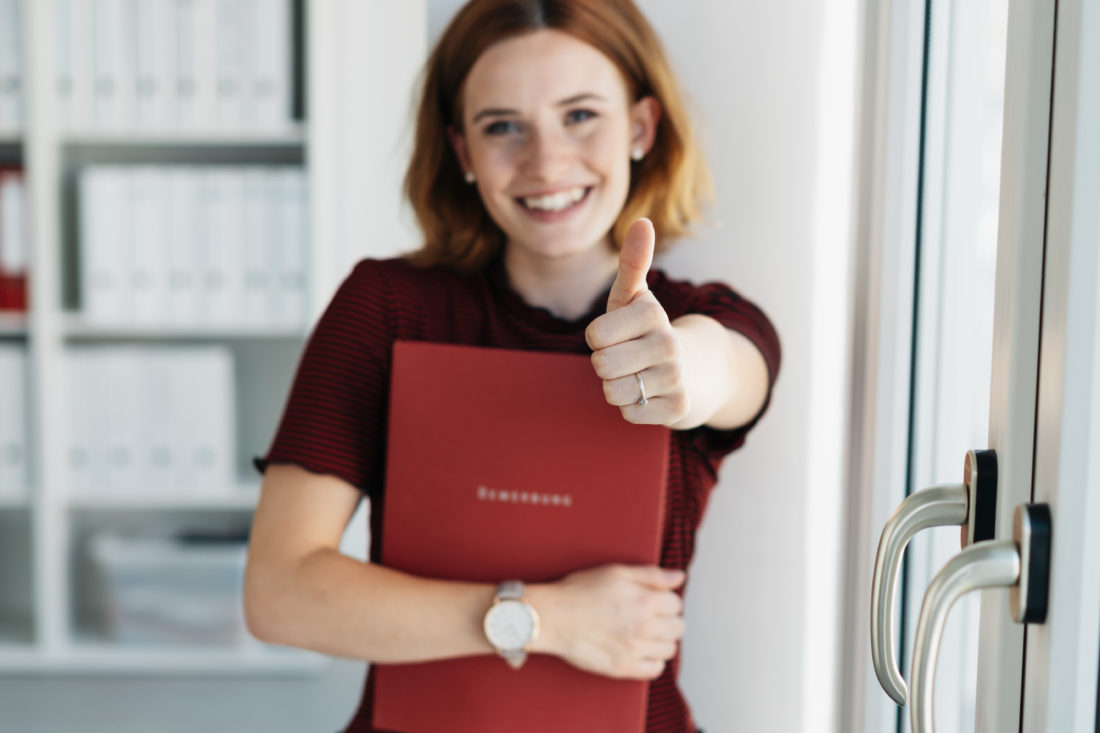 You're Hired! Now what? Accepting your job offer & your first days.
After all your hard work researching jobs and interviewing, you finally got the job offer you hope for. Congratulations! This is something to be genuinely proud of. But, now what? We recommend following these steps for accepting your job offer and keeping your company excited about their new hire.
Say Thank You
Before anything else, be sure to immediately thank the person who made the job offer and express how excited and grateful you are for the opportunity presented. Let them know you will be reviewing the offer and the timeline you will reach back out. Starting off the conversation this way sets a good tone if you are to come back with negotiations – or not accepting the offer at all. This is not an acceptance of the offer but rather an appreciation for the employer's time!
Ask for Your Offer In Writing
If the offer was not provided to you in writing, ask! A written offer will ensure you know what you are saying yes to and allow you to review the job and benefits in your own time. An official job offer should include the name of the position, start date, salary, and details about the benefits included.
Accepting Your Job Offer
Don't let the employer pressure you into answering right away! If you feel comfortable, provide them a timeline in which you would like to review the offer and ask if that is ok. The typical response time to a job offer is about a day or two. Having time to look over the job offer will allow you to discuss the job details with applicable family members or give you time to determine how to negotiate the offer. Remember, keep the same tone of appreciation when you are coming back with a negotiation.
When it comes time to accept the offer, be sure to reiterate all the details as you understand them in the acceptance. Need some ideas on how to write your response email to an employer? Check out these sample emails from Indeed.
Confirm Next Steps
After you have accepted the position, ask about the next steps. For example:
Is there an orientation you need to attend?
What do you need to bring to your first day, or is there paperwork you need to fill out following the acceptance?
Asking questions shows your new employer that you are very interested in the new position, making them confident in selecting you.
Your New Position
Putting your best foot forward doesn't end once you've accepted the position. It's important to continue to make a great impression on your new employer every day! In the first few months of your new position, we recommend some of the following actions to keep yourself prepared for a successful career.
Take notes! Show you are paying attention during training by taking notes and referencing back before asking for help.
Ask clarifying questions. If you don't understand something, ask clarifying questions to gain the knowledge needed for your job.
Set a training plan or expectations. Ask your manager to help set clear expectations on how quickly you should "be on your own" for different tasks you learn. Most companies give employees a 3-month onboarding or learning period.
Have questions about accepting your current job offer or ready to start looking for your career move, contact imatters today or apply directly via our online job board!