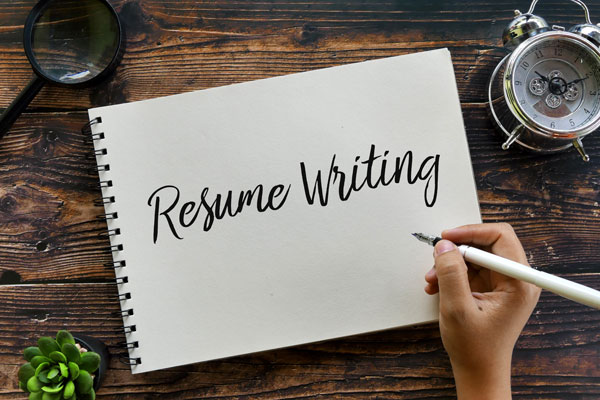 Sprucing Up Your Resume To Land Your Next Job
Your resume offers employers a brief glimpse of your experience to see if they want to learn more about you. To stand out from the crowd of applicants and put your best foot forward, follow these tips below for writing a resume to land your next job!
1. Remove old or unrelated jobs
When applying to a new position, tailor your resume to highlight skills specific to the job you are applying to. For example, if you have a restaurant job not related to the position you are applying for, we would recommend removing it! 
However, if you have limited industry experience, we understand removing unrelated jobs could leave your resume lacking enough information to make you a qualified candidate. In these situations, outline the skills you learned from each given role that could be of value or applied to your job application.  
2. Quantify Your Past Roles
Show your potential employer your accomplishments by quantifying your experience! When writing a resume, follow the recommendations from The Muse by using bullet points to outline your past roles. Using effective measurements of your success will build trust with your potential employer even before they meet you! However, remember less is more! Showcase your top achievements by adding these types of measurable bullet points 2-3 times throughout your resume. 
3. Ready, Set, ACTION
Using action verbs to describe your experience, skills, or responsibilities will set you apart from many other candidates. For example, if you are trying to highlight your leadership skills, use words like "delegated," "established," or "administered." Outline your resume with statements that convey your value through details of what you did and how you did it. Need some ideas? Here are 195 action verbs to use on your resume from Indeed.
4. Update LinkedIn
Once you have caught an employer's attention, they will most likely go on LinkedIn to verify your experience and see peer endorsements. Before clicking "apply now," take a look at your page to make sure your resume matches your LinkedIn profile. Differences in start dates, job titles, or employment history may confuse those reviewing applications. 
5. Proofread, Proofread, Proofread
The final and most crucial step of perfecting your resume is to make sure to proofread! A national survey conducted on behalf of CareerBuilder shows that 77% of hiring managers identified typos or bad grammar as a resume mistake that is an instant deal breaker! A collaborative proofreading effort between yourself and friends or family, as well as utilizing tools like Grammarly, will catch any mistakes you may have missed! 
Once your resume is ready to get out there and land you a career move, let us know! Sign up for our career alerts to be notified when new opportunities become available or check out our Job Board to apply to open positions today.