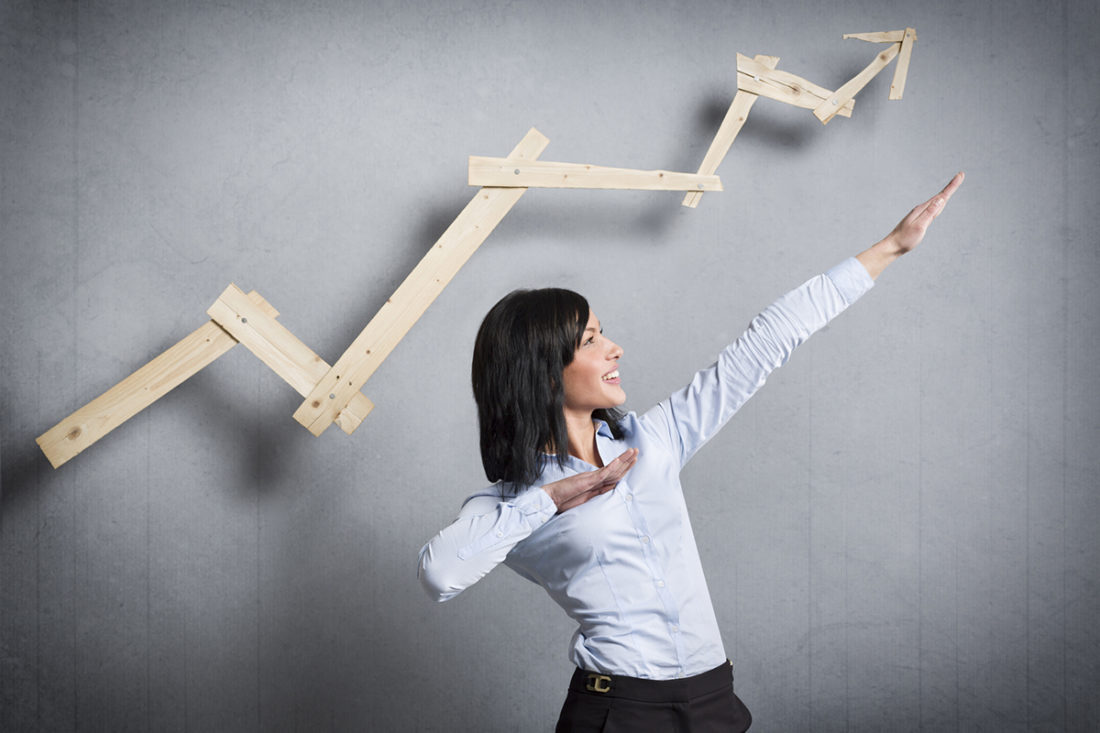 How to Find the Right Employer for Your Career Growth
It's the beginning of a new year; new diets and lifestyle goals are likely in the forefront of your mind. But what about your career? 
Research shows we spend about one hour each week planning or dreaming about our time off, or vacation, as we used to call it.  
How many hours do you spend on planning out your eye care career? Not the mandatory continuing education for your certifications,  but where and how you want to function in your short-term plan. Planning and dreaming work here, too! Small steps, good company, and support make it easier. Unlike a diet—it's a lifestyle! 
Let's chat for a second about support. That paycheck is support for your present value, but let's think how much more valued can we be? 
What are you doing to advance your career? Let's think like an employer for a second: you're willing to will pay more for more skills that add value to the company. Who gets the promotions?  The person who continues to be on time, works well with others and basically has become the "go-to" for any questions or needs.  Hmmm,  just start looking around at the office, who is that person or persons?  We are so fortunate in eye care to learn on the job from scratch, knowing nothing and become productive individuals for ourselves and our family.
So, it makes sense—eight hours a day, 40 hours a week, 2,080 hours per year—can we spend a few minutes planning our success?  
The main way to grow as a professional is by improving your skills and advancing your knowledge. An ideal employer is one that makes you feel valued, respected and appreciated. One way this is shown is by offering employees opportunities for professional growth. 
Here at imatters, we have placed over 20,000 caring souls in eyecare positions over the last 20 years. 
Before we start a search assignment, we talk with employers and ask about the well-being and growth they will offer a new person. That is how important it is to us that you succeed—you are part of our family too!
There are a ton of different soft benefits we have seen, from health club memberships, free uniforms and lunches, and significant bonuses to—and most importantly—training that unsticks you from staying in the same role year in and out.  
So, how can you find eye care organizations that will prioritize your sustained success? We have some expertise in this area!
Here are three questions you can ask potential new employers to test them on their vison of their culture and alignment to meet your goals for your long-term success.
Help me understand your regular meeting and training schedule and your annual review process for employees.
Communication opportunities can be key for you to voice your ideas or concerns. If an organization doesn't have a structure for regular communication in place, then your challenges could go unaddressed for long periods of time, leaving you unsatisfied at work or confused by the work at hand.
How would you describe the work-life balance that is part of this organization's culture?
If you find that work keeps you from hitting personal goals such as eating dinner with your family or getting regular exercise, then that job probably won't leave you feeling satisfied at the end of each day. Speaking up about work-life balance will help your employer realize that it is important to you. By speaking up, you could land a few more hours to yourself—if that's what would keep you from leaving.
In this post-Covid world, we have come to realize just how important a good work-life balance can be. We now value roles that we are passionate about and gain true enjoyment from, not just ones that provide a paycheck. 
Is there reimbursement or financial assistance to attend certification programs, lectures, or to pay for association fees? Don't forget to ask about increases in your value based on achieving new goals and certifications. 
Experts find that stagnation in a role tends to drive turnover. If you are not being challenged at work, you're way more likely to look for new opportunities that will challenge you. However, asking for more responsibilities or continued education shows your employer that you are serious about your work and about advancing your skills and career.
—
Stand out to your work family, be the go-to person and see your future improve with the satisfaction of knowledge and your value to yourself and your employer.
At imatters, you matter. With our hands-on approach, we focus on your eye care career journey, offering vital tips and tools to ensure your success. This is a small step towards your long-term success and joy in eye care. Contact us today!