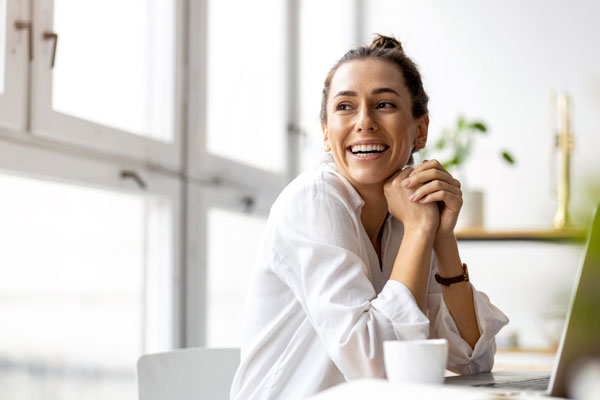 5 Reasons to Work with a Recruiter to Find Your Dream Job
If you are ready for a career move of your lifetime, you're in the right place! imatters can help you find the perfect home for your skillset. But how do you get started, and why work with us? Here are our top five reasons you should be working with a recruiter to find your dream job!
We make it easy!
Our goal is to make finding the perfect career for you as easy as possible. At imatters, you matter. We have built our company to help connect you with best-in-class employers. We focus on your career journey with a hands-on approach, offering vital tips and tools to ensure your success.
1. Helping You Through The Process
We won't leave you wondering what's next! The imatters team is here to help you through each step of the job hunt process, from submitting your resume to preparing for your next interview. Here's an overview of what you can expect working with a recruiter, like imatters.
Submit Your Resume here! Our team of recruiters will review your credentials and reach out if we have any questions.
Keep an eye on your email! When an opportunity match comes across our desk, we will reach out.
If you are interested in applying, click the apply button in the email! Our team will share your resume directly with the client.
Our team will then reach out to you if the client is interested in an interview!
2. Specialized In Eye Care
The eyecare industry and its employers have specialized needs based on the job opportunity including: education, licenses, equipment knowledge, and more. We understand the eye care industry from a candidate's position because we've been there as eye care candidates ourselves! This unique perspective as recruiters helps us showcase your credentials with hiring managers and increases your likelihood of finding the perfect match.
Share your goals & continuing education efforts.
If you are currently working on earning your license or taking continuing education regarding a particular technology/piece of equipment, let us know! We will note these items and share future applicable roles with you as they come up.
3. More Job Opportunities
Stop searching through multiple job boards to find your next career move and work with imatters instead! Once we learn your qualifications and goal for the future, we will deliver career opportunities right to your inbox!
We are adding new positions to our job board every week that could be the perfect fit for you. Unlike fee-based job boards where candidates are required to pay to view career listings or have limits, the imatters job board is free to access 24/7 for all candidates. From browsing to submitting your resume, there is no cost to consider a new opportunity
4. Helping You Grow
Just as important as continuing to improve your industry qualifications is keeping your resume and interview skills up to date! Check out our candidate blog to read more about the current job market, tips for working with a recruiter, ways to improve your resume, or how to ace your next interview!
To continue to help you grow, we also aim to share helpful employer feedback from your application process if you were not chosen for an opportunity. As always, if you have any questions, reach out to your recruiter directly, and we will do our best to provide you insight and answers.
5. We are always looking.
We never stop looking for opportunities for you! Through our vast network in the eyecare industry, we work with businesses around the country to help place candidates in roles from optometrists and ophthalmologists to opticians, technicians, and even front office staff. The companies we work with daily trust imatters to reach qualified candidates for their open positions. See our open positions here!
Ready to get started? Click here to submit your resume and have imatters begin working for you. We are excited to have you on board and look forward to finding your next career move.