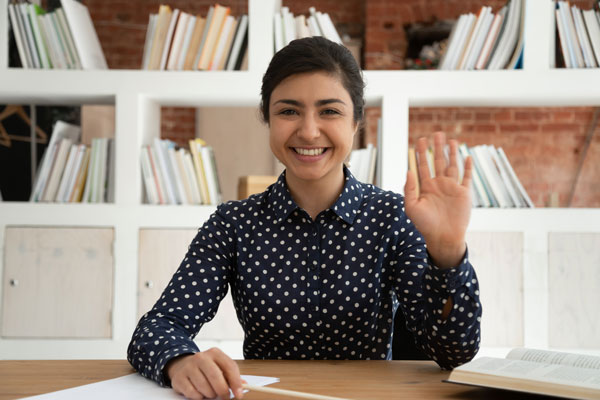 TikTok: The Next Tool In Hiring?
Generation by generation, we are challenged to change the way we recruit new talent, interview, and communicate with potential employees. The latest generation of candidates and technology is pushing our "norm" even further!
TikTok, a popular GenZ app, is primarily known as a platform for entertainment, funny challenges, life hacks, and more. A recent article published on Axios says in addition to entertainment, TikTok may be the next big thing for finding your future hires! According to this article, TikTok is pilot testing a new platform to connect hiring companies and candidates through video resumes.
In concept, this would allow an employer to post an open position, promote it, and then have candidates post a video resume to apply in place of their traditional resume/application. Candidates could use this video resume as an elevator pitch of why they would be the best fit for you!
So what do you think? Are video resumes and hiring through TikTok's potential new platform the future of your hiring process? We'd love to hear your thoughts!
TikTok Demographics & Content Insight


TikTok is more than just a GenZ platform. A recent study by Statista shows 78% of TikTok users were under 39 years old, with 30 percent falling between the ages of 20 and 29.
While most TikTok users use the app to find entertainment-based content, that is not the only content available on the app. TikTok has seen more educational content published, ranging from DIY and design skills to tips for landing your next job!  Videos including recommendations to improve a resume or ideas of how to answer even the most challenging interview questions can be found by all TikTok users! So, next time you're impressed with a resume or interview answer, know they may have found the idea on TikTok.
The Power Of Social Media


It's no secret that social media can be a powerful tool in brand awareness and business growth. You can also leverage social media in a powerful way towards hiring and recruiting the best talent! A 2019 report by The Manifest shows that over 80% of every generation uses social media daily! That is why imatters uses social media to recruit for you! Careers advertised through imatters Enhanced and Premium packages include social media posting on a wide range of social platforms. With a strong industry following, imatters can quickly share open positions with qualified candidates to find you your next hire faster!