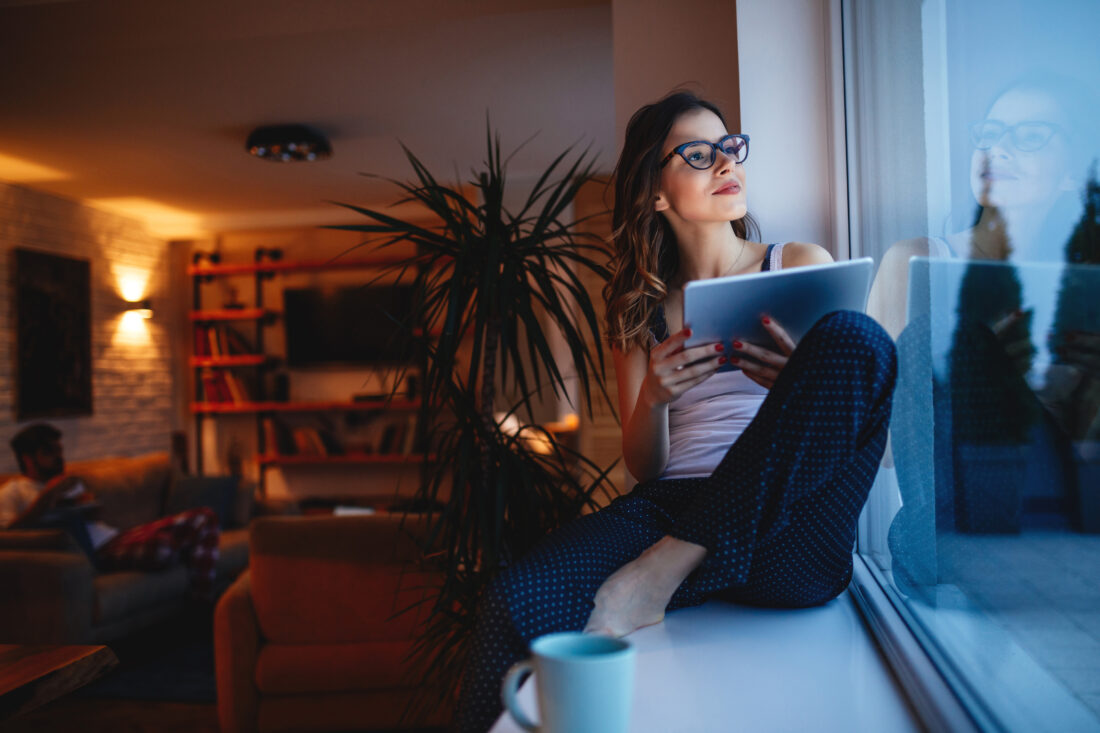 Reevaluating Your Pay Model in a New Era of Hybrid Work
You've probably heard it a million times: COVID-19 has changed how we work, where we work and our processes for hiring. After nearly three years of seismic shifts, we're still raising questions especially when it comes to hybrid work.  
Can you pay your employees less if they're not commuting to an office? Can you ask your employees to take a pay cut when they move from New Jersey to Florida? What is the extent of hybrid and work-from-home (WFM) trends? And if you can—should you? What about practical considerations of how your decisions could impact company culture and employee morale? 
Hybrid healthcare continues to grow from the effects of the pandemic. Unlike other industries which have opted for the digital replacement of workers, healthcare has layered in tools and services that allow for remote care. It gives patients more options than ever before. The eye care industry, for example, has created remote jobs and titles to streamline operations, such as remote administrators, coordinators, sales specialists, ophthalmic technicians, optometrists, ophthalmologists and more. 
As hiring and employment trends continue to evolve, it may be time to reevaluate your current pay model and a new approach to compensation.  
The WFH Trend
New information comes out practically every week about remote and hybrid work. The Washington Post released an article a few weeks ago discussing The Great Mismatch, a current trend where remote jobs are in demand but roles available grow fewer in number. Among this, wage increases are plateauing, signing bonuses are decreasing and fewer companies are allowing people to work from home than in previous months.  
In short, hybrid and WFH arrangements continue to change, especially for eye care roles such as those in insurance, referrals and scheduling. Telemedicine is also increasing patient access to eye care, opening up more roles for remote, telehealth optometry.  
Consider your own circumstances
While many offices save money by closing down working spaces, that isn't always true. Many companies still have remote arrangements where employees must be reimbursed for reasonable business expenses, such as home internet and cell phones. Reducing compensation in some cases can help offset additional costs, but before you cut employees' pay, you should research the laws of your jurisdiction and the impact of certain WFM policies on employee morale. 
It's important to develop a consistent, effective and legally compliant strategy when it comes to pay models for remote and hybrid workers.  
Long-Term Remote & Hybrid Strategies
The questions and guidelines below will help you weigh the pros and cons of a location-based compensation strategy or value-based strategy (where you pay workers based on the value they offer your organization). If you choose a location-based strategy, you'll want to consider factors such as the local market rate, state and local tax rates, and the cost of living where your employee resides.  
On the flip side, you'll want to consider the employee's experience and the value of the job for a value-based strategy. This strategy means you'll need to evaluate how competitive your own pay rates will be in the most expensive markets based on a national average to compete with other organizations' compensation levels.  
Before you finalize your new compensation strategies, consider the following: 
Do you plan to move to a primarily remote workforce? 
For example, if you choose a hybrid workforce where most of your workforce remains close to the office, we recommend keeping a value-based strategy to stay competitive in your local market.  
How will you set compensation based on geographic location? 
Location-based compensation keeps pay equitable and is a strategy in which employees in the same position receive similar pay because their salary accounts for tax rates and the cost of living.  
Is it fair to pay certain roles based on cost-of-living variances? 
That depends on your business and its culture. Some companies pay remote employees using the same compensation structure regardless of where the employee resides, while other organizations make adjustments based on a cost-of-living variable.  
Is it fair for an employee to relocate and maintain their salary? 
While fair, location-based pay isn't faultless and often leads to frustrating concerns for employees who might take pay cuts or don't see their income grow should they relocate. Google famously lowered pay for hidden labor costs, and many employees publicly expressed their dislike for the new policy.  
Should you pay on-site employees more due to gas prices and other costs associated with commuting? 
An excellent benefits package attracts talent from all over. Regarding pay and benefits, consider talking to an eye care recruiter about the benefits of including or excluding costs associated with commuting.  
Making the decision
No matter which model you choose, remember that there is no one-size-fits-all solution. The most important thing to remember is that you communicate a consistent and legal policy to all your employees to avoid negative impacts on employee morale, as well as recruitment and retention efforts. Work with your legal counsel and accountants as you make your decisions. Once it's established, create a written policy that will clearly convey the guidelines to maintain consistent pay policies that your employees will view as fair and equitable.  
imatters understands the importance of flexibility and pay in a new era of remote and hybrid work within the eye care industry. As telemedicine and telehealth continue to grow every year, we can help you place those crucial roles. Reach out to us today to learn more about the talent we can source for your eye care organization.