Is Your Candidate Lying?
We understand finding the candidate who is qualified and fits with your company's culture is essential to your business's success. So how do you find the perfect candidate through all the lies? Yes, you read that right, lies! Numerous surveys have shown that (80% +) of candidates are lying on their resume or during a job interview. While those lies may vary in importance, that is still a considerable number to be aware during the hiring process every time. 
State of the Hiring Market
As spring approaches this year, we are experiencing the worst job market in decades. As of February 2021, The Bureau of Labor Statistics shows a 6.2% national unemployment rate. However, this doesn't mean there isn't a hiring need! 82% of employers served by a recent 2021 Outlook Survey by Monster said they were planning on hiring this year. With 47% of those employers looking to backfill staff and 35% hiring for a new position. Check out our State of The Hiring Market blog from 2019 to see how the market has changed in the past year!
And the healthcare industry is no different. The great thing is that imatters doesn't just work with eye care professionals who are actively searching for new employment. Within our vetted applicant database, we look at users actively searching for positions and individuals open to a new job with the right career opportunity!
Moving In 2021
But that's not all! We have also seen an increase in the number of people moving in 2021. Over 20% more people are planning to move in 2021 compared to 2020, meaning more new candidates and more applicants willing to relocate for the perfect position! When you work with imatters, we share your job posting with our database of local candidates and those who have recently moved or are willing to relocate!
There is a market of qualified workers but fewer jobs to choose from than ever before. Are you putting your openings in front of the right people? 
Little White Lies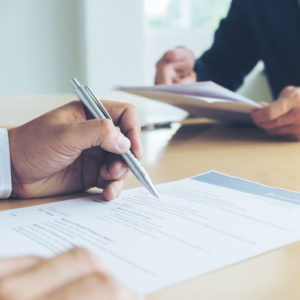 A Future of Work: 2021 Outlook Survey from Monster shows that 66% of employers agreed that candidates exaggerated skills or competencies on their resume. Candidates may think these lies of omission or lies of commission are little white lies, but they are misrepresenting vital information needed for you to make an educated decision. Lying about an individual's skillset, job knowledge, stretching their previous roles and responsibilities, or a false reason for leaving their last position could cause you to choose the wrong candidate for your company.
Lies of commission are false 

statements

 like lying about previous employment dates or the type of degree earned.

Lies of omission are when a candidate withholds or omits certain information to make them seem more qualified. 
Six Most Common Job Applicant Lies
I earned a degree from THIS university. 
Some candidates feel they need to make their education history or credentials more significant by lying where they earned a degree, what degree they earned, or when they completed their degree. 
I took time off between jobs to…
Some employers are wary about candidates who took time off between employers. However, it's important to remove bias and understand why they took this time — asking probing questions during an interview to the candidate about their time off (whether family, relocation, or personal reasons) will help you understand if this time affected their readiness for your position. 
Some applicants will lie about a gap in their resume by stretching their employment dates. Completing an employment verification on potential candidates can help identify red flags of an employee's work history. If you are planning and vetting a candidate's work history on your own, be aware of state laws about what types of answers you can receive. Federally you are allowed to ask a previous employer the following information about applicants:
Dates of employment

Position and title

Reason for leaving

Rehire Status
My current salary is $60,000.
Most candidates are open to a new position or will change jobs because they are offered higher pay or better benefits. However, during the interview process, applicants commonly assume they need to stretch their current earnings to get the compensation they want. 
I'm an expert on that program or skillset.
This is one of the most harmful lies a candidate can make in the interview process as it directly impacts this individual's ability to perform the position offered. Stretches in the truth about technical skills or professional demeanor are essential to identify within the interview process to ensure you are hiring the best candidate possible. 
My last position was eliminated. 
No one wants to admit they were fired from a previous employer. Instead, many people will say, "my last position was eliminated," as a way to stretch the truth of what happened. Asking questions within the interview process about what your previous employer could have done to keep you or your voice areas for improvement in your last position can help identify red flags about this employee's performance. Simple employment verification can also help identify this lie.
I've never been convicted of a crime.
Applicants with a criminal background or who were convicted of a single crime commonly feel the need to hide these convictions to get their foot in the door. Many feel that employers immediately have a negative association with convicted records. imatters runs a comprehensive background check on all database applicants to provide you transparency into your hire. These background checks include:
Criminal Records or Warrants at the following levels:
County

State

Federal 

National
Is your applicant lying on their resume?
So, are you falling for the six most common lies from your job applicants? Studies have shown that many of these lies work within a company's standard interview process! Even more so, if a company does not use a comprehensive background check, employment verification, or education verification process. If this is true for your company, you may be falling victim to these little white lies. 
We understand handling a complete employee verification to catch all these lies on top of your day-to-day work is A LOT! That's why we are here to help! 
Don't get tricked, imatters can help
.
So how can you avoid being tricked by one of these common applicant lies? imatters completed the following steps with all applicants to make sure you have the best candidates for your open positions as possible. 
Background Checks
Candidates presented to you from imatters have had a complete background check. We provide transparency into any convictions, both local or federally, to make you comfortable in your hiring decision.. 
Employment Readiness
imatters vets all potential candidates through employer verification, reference checks, and personal interviews with the candidate. We vet our candidates thoroughly so you can feel confident in your hiring process and keep an eye out for any of the white lies we mentioned above. From our database of candidates, we would never recommend an employee we know has bad background checks, a history of lying on their resume, or a record of causing workplace disruptions. 
Social Media Audit
While we usually recommend applicants keep their social media pages private for work-life separation, it is very common for individuals to have their social media completely public. imatters reviews the online presence and social media of applicants to identify any concerns or red flags.

How is imatters different.
Our Candidates
imatter's list of candidates has been built over the years through trade shows, networking, and partnerships with professional organizations. We are personally connected to professionals through our careers in the eye care industry. With our experience, we have become the trusted source for top candidates.
Our Process
Other recruiters typically engage only active candidates that are out of work and actively sending their resumes, leaving a whole pool of talented, currently-employed candidates out of the potential pool. The imatters database includes both actively out-of-work candidates, those open to a new career opportunity, as well as individuals willing to relocate for the right role! imatters is here to expertly complete your recruiting needs from start to finish so you can concentrate on what you love best.
Talk with us about your next hire.
We understand the importance of hiring the perfect candidate for your business and want to help. We also understand the importance of a fully vetted employee. Our team is here to make sure you are getting the best in the industry. Contact us today to learn more about our vetting process or list your position to be actively engaged with our database of applicants.