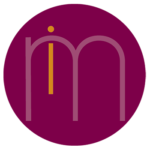 imatters
imatters is pleased to offer a premier surgical coordinator career in Philadelphia.
Great news! Our Ophthalmology practice has expanded, and with a 3rd location, our team is adding you- the best surgical coordinator in Philadelphia!
This position is of great importance to our practice, experienced individuals only will be confidentially interviewed.
Joining our team experience in LASIK, DMEK/DSEK, cornea transplants procedures, and premium IOL's, is preferred
Ophthalmic Technicians this is an excellent opportunity to expand your skills with a new great professional challenge and rewards.
Our Coordinator will work closely with the surgeons and practice administrator to ensure a smooth transition from the clinic to the operating suite! Interview surgical candidates, educate patients and families on surgical procedures and methods of financing, schedule surgeries, and maintain files, networking/marketing, as well!
This career can be yours with the right background,
Ophthalmology/LASIK and premium IOL familiarity is required, ophthalmic technicians with a drive to improve, will see their best future here! Become the leader in your field with our practice!
Contact us today to find out more about your next professional move as our client is offering an above-average base, bonuses, medical, dental, long-term retirement, and continuing your career through educational events!
Let's see your future!
contact Charisse@imatters.net , 866-412-4115 x 700.
Meeting the needs of the eye care industry with excellent careers and employers.
www.imatters.net 19 years strong, making the best hires in eye care staffing 866.412.4115