Doctor of Optometry
Optometrist
Optometry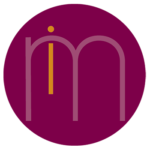 imatters
*New grads and experienced doctors are encouraged to apply!
We love eyes and helping others see better with each encounter.
Located in the Panhandle of Florida, in Walton County, we see a diverse population of patients who enjoy a quality of life that is rarely surpassed.
Why You'll Love This Opportunity:
Exposure
Do what you love – We empower our optometrists to offer their best care by scheduling the patients based on your decision, giving you the right amount of time to dedicate to each patient!
As a doctor with our 3 locations, you'll have the incredible opportunity to practice full-scope with flexibility and agency, as well as the best equipment available.
Your day will be these delightful experiences:
Perform comprehensive eye exams
Diagnose and assist in the treatment of ocular disease
Prescribe corrective lenses including myopia care
Handle eyecare emergencies – seems everyone has a foreign body!
Culture and Environment
Friendly, experienced staff – You will have the opportunity to work with and learn from other ODs at times and will have the aid of our front desk associates, centralized billing, and insurance.
location -Yes, 3 please. Fort Walton beaches – sun and sand, and a few miles away our other locations are quaint towns, with springs, trees, hills and quality of life for you and your lifestyle.
Compensation
Competitive pay and benefits – We offer competitive compensation and a full benefits package including:

Healthcare,
CME,
PTO,
401K
Malpractice
Work/Life Balance – We know the importance of maintaining a healthy work-life balance in ensuring that our doctors can offer their best care, so our workweek is Monday to Friday– no nights or weekends!
Bonus! We can accommodate your schedule for 2 days or 5!
Whether you are looking for your first opportunity in eyecare, or you're an experienced optometrist looking to take the next step in your career, we look forward to welcoming you to our team! This is your excellent opportunity for the right person interested in potential partnership in the practice.
First step– send your CV to charisse@imatters.net – or call me! 866.412.4115
I would love to help you too, schedule a time with me! https://tinyurl.com/597ns6z5
imatters represents the leading eye care practices, corporations, sales, and research projects in the Nation. We have many full and part-time careers throughout the US. Let's get you connected with us whether today or in the future.
Good careers – start with great clients, better opportunities, where your aspirations become reality – we have those great careers. Contact us today to help you and your practices succeed. www.imatters.net