Doctor of Optometry
Optometrist
Optometry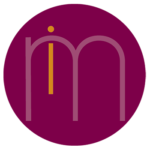 imatters
Optometrists – Doctor of Optometry – Northern New Jersey
Join our 6 provider privately owned Optometrist 2 location practice located in Morris and Sussex County!
Join our Optometrists and see a variety of patients from primary care, medical therapeutics, and a variety of pathology and refractive needs, with a comfortable patient schedule. (did I mention a fully trained staff to assist your day?)
Our career includes exceptional work-life balance with a 4 day work week
Equipment! OCT, NCT, digital refractors, lipiflow, plus a full selection of contact lenses and optical, and telemedicine lane for your best schedule!
Work that Stays at Work: no practice management responsibilities to take home
Rest and Relaxation: paid time off, paid holidays, and no on-call, and limited late evening hours
Financial Benefits: competitive salary, bonus potential, and a retirement savings plan
Health Benefits: yep we have them too!
Experienced ODs or new graduates are welcome to see their best career with us!
With a seriously great compensation, excellent benefits, and a great quality of life… we have all the tools to meet your needs. most important, it's being part of an organization that's focused on building a mutually rewarding relationship together.
To apply for your new career, send your resume to Charisse@imatters.net
I would love to help you too, schedule a time with me! https://tinyurl.com/597ns6z5
imatters represents the leading eye care practices, corporations, sales, and research projects in the Nation. We have many full and part-time careers throughout the US. Let's get you connected with us whether today or in the future.
Good careers – start with great clients, better opportunities, where your aspirations become reality – we have those great careers. Contact us today to help you and your practices succeed.
Learn about these and great clients through www.imatters.net and give us a call at 866.412.4115