Doctor of Optometry
Optometrist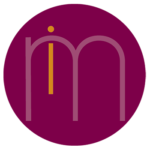 imatters
"Your vision is our focus" is the motto of our client—and is also demonstrated daily through the personalized service each patient receives.
As this thriving practice grows, a fantastic opportunity is available here in Northeast Colorado. Whether you're looking for your first opportunity or a seasoned Optometrist looking to elevate your career, this is the place for you!
Join us and practice medical and primary care, with 2 locations, state-of-the-art equipment, and optical.
Generous Base Compensation

Attractive Productivity Bonuses

Wonderful OD team and work culture!

M – F work week- no nights or weekends!

Generous PTO and holidays

Private, Independent Practice with 2 locations

15-20 patients per day

401(k) with Match

CE's and mentorship!

Malpractice Insurance

Medical/Dental/Vision Insurance

OD License Reimbursement
Patient care and customer satisfaction is their number one priority!
The practice is staffed with doctors and staff that listen attentively to patients' concerns to provide them with accurate evaluation and treatment.
They cater to the eye care needs of people of all ages and are proud to have developed great working relationships with eye specialists in the area and co-manage cases like post-operative cataract and refractive surgeries, such as LASIK.
Once you have visited the practice you will see the best of the best for your future practice.
Colorado – come to life! Living in Northeast Colorado has it all, 2 hours east of Denver, we have wineries, white water rafting, bicycle tours, hiking, golf, and skiing. The only thing the area doesn't have is gridlock — but we're willing to bet you won't miss that!
Learn, Join, and build your practice starts with your CV – send your confidential information to charisse@imatters.net . Next, we will send you our overview of the practice and a customized schedule based on your goals. New Grads and established Optometrists will flourish within our practice.
See your career clearly today, tomorrow and 10 years with strategic decisions based on your long-term goals, imatters provides that knowledge and assistance at no charge to you. Your career matters to us here at imatters. 20 years in staffing, 97% success in our placements means you will see your professional goals achieved. www.imatters.net 866.412.4115