Doctor of Optometry
Optometrist
Optometry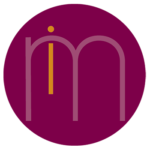 imatters
Optometrists!
Explore your future in our boutique practice in Brooklyn, New York.
We're thrilled to offer you an incredible opportunity to work with us 1-3 days per week. Embrace diversity as we serve patients who appreciate exceptional care and stylish eyewear.
With a customizable schedule of 15-20 patients per day, you'll be responsible for managing primary and medical care for our esteemed clientele. We will manage your scheduling, billing and staff – walk in and see your patients!
Get ready to fall in love with your new environment!
From the breathtaking marina to the delicious local cuisine, Sheepshead Bay in Brooklyn, NY offers a captivating blend of coastal charm, maritime heritage, and mouthwatering seafood delights.
Don't miss out on this extraordinary prospect to flourish in the eyecare industry.
Doctor of Optometry, new grads, and experienced are welcome to see their vision with us!
Learn, Join, and build your practice starts with your CV – send your confidential information to charisse@imatters.net . Next, we will send you our overview of the practice and a customized schedule based on your goals. New Grads and established Optometrists will flourish within our practice.
See your career clearly today, tomorrow, and in 10 years with strategic decisions based on your long-term goals, imatters provides that knowledge and assistance at no charge to you.
Your career matters to us here at imatters. 20 years in staffing, 97% success in our placements means you will see your professional goals achieved. www.imatters.net 866.412.4115