Active vs. Passive Candidates
If I told you that your career opportunity would reach only 15% of eye care professionals using your traditional posting methods, would you be alarmed? According to market research, only 15% of eye care professionals are actively seeking new employment. We call these active candidates.
Active candidates are the eye care professionals who primarily fill the open opportunities– sending out their resumes to hiring managers, reaching out to professional networks, and applying to job boards. Active candidates are actively looking for work, but not necessarily unemployed. These are the people that are seeking new opportunities, and are proactively trying to find their next position. You know all about active candidates.
So what about the other 85%? Who are they?
Passive candidates are the eye care professionals are that are currently well employed and not actively pursuing a change but are always open to growth opportunities and have potential long-term value to your practice. Passive candidates typically make for better employees than active candidates. According to The Undercover Recruiter: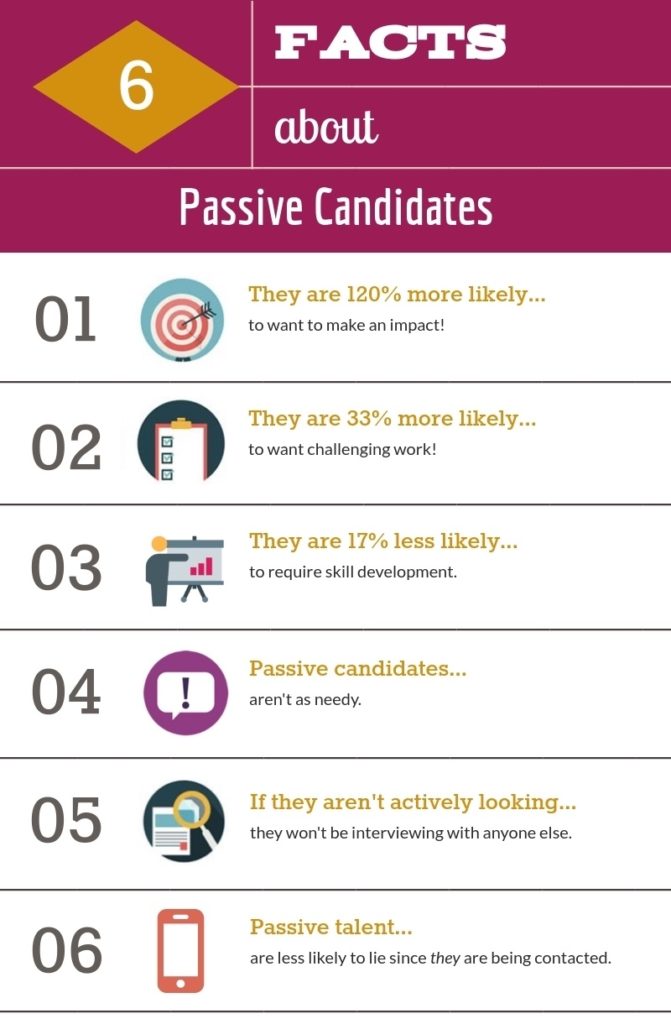 Targeting passive candidates is critical to a successful hiring strategy; especially in as niche a market as eye care where there is more demand than there is supply.
So how do you reach that 85%?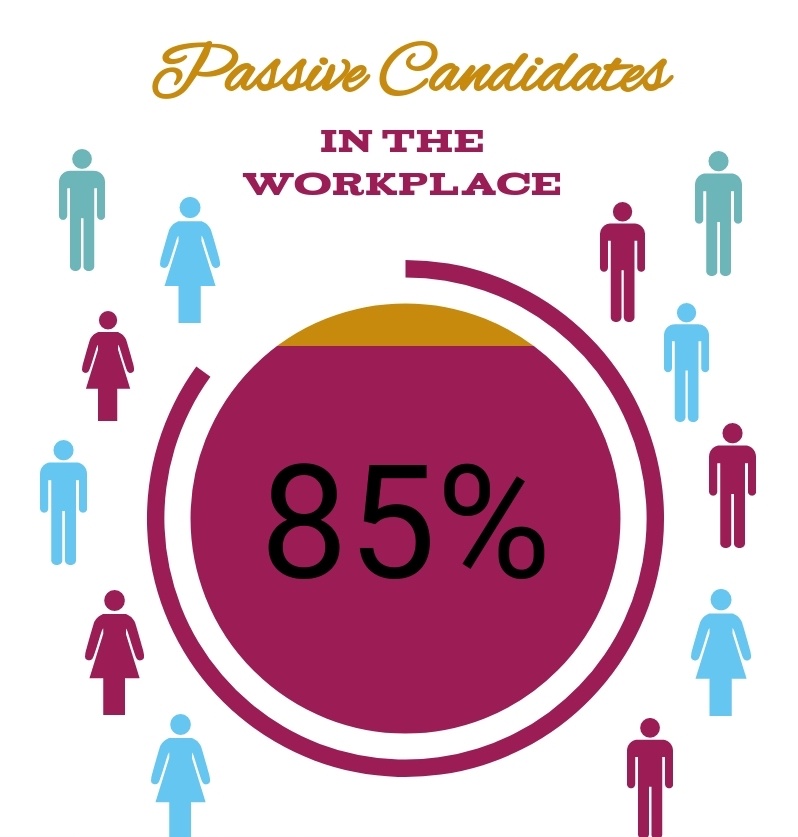 It is difficult to identify and pursue a passive candidate through traditional staffing methods. They won't be actively applying to your ads online and they are often reluctant to negotiate a career opportunity due to confidentiality concerns. Truth be told, passive candidates won't just talk to anyone who reaches out to them with a career opportunity. Over 15 years of networking and building relationships, imatters has identified a few methods for attracting and engaging the passive candidates.
You have to think of it like this. It is your job to put that shining career on a fish hook and dangle it in front of them. Although passive candidates are not fishes looking for food, chances are they will not deny a bite once they see how good it looks. In the workplace, these types of applicants are best reached through personal connection, trust and effective job promotion.
Confidentiality
The most important factor to attracting and engaging passive candidates is establishing a relationship and building trust. Before a passive candidate will entertain your career opportunity, they have to trust that you have their best interest in mind and won't go submitting their resume to every practice in a 20 mile radius. Once you have established a reputation of confidentiality and trust, the lines of communication will be open.
Career Positioning
Passive candidates aren't hanging around on job boards and traditional sites for employment. To attract passive candidates, careers should be positioned so that they show up in the places we find our passive candidates- state associations, alumni networks, national eye care boards, industry forums, industry social media pages and groups are all conducive to attracting passive talent where they are already browsing. imatters' email campaigns and job board are an excellent method for attracting passive candidates. With a database of over 150,000 passive and active eye care professionals throughout the United States, imatters has built the trust and reputation with our network to discuss your career with those who may not reach out otherwise!
Social Media
92% of companies use social networks to recruit candidates, and for good reason. A quick tweet or post is highly sharable, can reach a great number of people very quickly and is quite easy to respond to. Communication over social media is a lot less formal and garners a higher response rate than other communication avenues such as email or advertisements. This informal communication is especially important when recruiting eye care professionals as it is more conducive to relationship building.
Not many candidates are willing to chat about a career with someone that they do not know. Over the past 15 years, imatters has developed a reputation as trustworthy and confidential. We give passive candidates the confidence of knowing that the desire to grow their career forward won't come back to haunt them. We're here to address their concerns and offer best practices and tips to continue their success. imatters isn't your traditional recruiter. We are a boutique service and one of a kind in the industry! At imatters, you matter.
Need some help from the professionals? Give us a call or head on over to our client page for advertising and recruiting services for every budget!