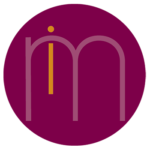 imatters
Located in beautiful Montrose County – also known as the wine county of Colorado.
Our estate is flourishing with 60+ acres of prime fertile soil and an abundance in natural resources.
We are adding a winemaker and assistant winemaker to continue our success.
What you will be doing
As our winemaker or assistant winemaker, see your training to grow strong vines, and award-winning wines will be well received on your new estate.
It starts with the vines and works seamlessly with your knowledge in vineyard management.
From planting, pruning, maceration to bottling – we see your experience is paramount to our long-term success.
What you should have
Knowledge, experience, and joy with running a vineyard.
General wine blending knowledge, as well as viticulture/ enologist education.
Most important, experience with cooler temperature growing environments for varietals including
Chardonnay, pinot noir, Riesling, cabernet franc.
Benefits! Absolutely, health, professional development, paid vacation, retirement it's all here for you!
Let's crush it together! Come see our vineyard and fall in love with the area – ski in the winter, bike in the summer, and drink all year long! Relocation is available.
Learn more confidentially from Charisse, 866.412.4115 x 700 send your resume to Charisse@imatters.net. We are growing together!