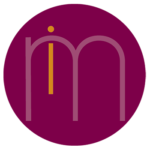 imatters
Orlando – one of the largest multi-specialty physician-owned medical practices in Florida, is seeking a retina surgical or medical specialist to join our practice and a strong team of Ophthalmologists and Optometrists.
We offer the most generous opportunity to join a well-established practice in the United States. Offering state of the art equipment, well-trained staff, beautiful locations.
Practice Features:
• Freedom to structure your "ideal" practice
• Mentoring and Teaching opportunities
• Multi-subspecialties with excellent respected Physicians
• Research for the most advanced eye care disease
• On-call is limited to every 3 weeks
• 4 day work week
Compensation & Benefits:
• Partnership opportunities within 3 years
• income potential – above the 75th percentile compared to other practices
• signing bonus
• relocation expenses
• Excellent revenue stream from a partner-owned Ambulatory Surgery Center (ASC)
• Comprehensive benefits include malpractice, insurance, licensure, CME's
Orlando, Florida – home to unlimited growth for you and your quality of life
• No state income taxes
• Sunshine 360 days a year
• Higher Quality Education than most other cities -from Rollins College to Stetson University
• Rated one of the "Best Places to Live in the U.S."
• Enjoy the perks of living close to tourist attractions, Walt Disney World, Epcot, Sea World, we have entertainment!
• Orlando dining experience – from seafood to 5-star Michelin rated restaurants
• Sports! We have them! City soccer, Orlando Magic Basketball!
• Food, fun and quality of life
• Easy driving distance to the best beaches in the US
• Cost of living 12% lower than the national average
As partners, we are committed to our shared success.
We are leading the way in providing extraordinary health care to our patients and an exceptional quality of life for our Physicians.
Ready to join us! Send your resume to charisse@imatters.net, give us a call 866.412.4115 x 700
imatters is the leading eyecare staffing company in the US, we are a service provided by the client to ensure your best experience in interviewing, and that you love your job! its all free, and from fellow eyecare professionals that want the best for you!
imatters | committed to staffing – committed to results. www.imatters.net