Doctor of Optometry
Optometrist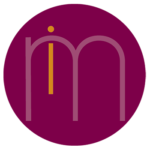 imatters
Doctor of Optometry – East Hartford, Connecticut
2 Provider private Optometric practice with pathology and primary care.
– Known for specialty contact lenses and pathology.
– Developed care for the patients with an integrated EMR and collaborative relationships with local Ophthalmologists.
– 200 5-star reviews
– 6 lanes and fully trained staff to complement your patient management.
– 20-25 patients per day with full work-up technicians
– On-site privately owned optical
– Base and incentive platform
– No nights, weekend or on call
– Full time employment
– New Grads and established Optometrists will flourish here
– Great equipment, no skimping here, OCT, Visual Fields, Fundus camera, Biometry, Dry eye IPL
Why you belong here:
Benefits:
You'll have a career that fits your lifestyle with no nights, weekends or on-call.
Pathology and primary care are two booming specialties in Optometry. These are areas that will impact your present and future opportunities for development and income.
Full medical, retirement, CE's, PTO and growth.
Emotional benefits:
You're getting the opportunity to learn from some of the best providers in the country.
Enjoy a comfortable commute without having to sacrifice your weekends.
Hartford is home to techie giants and is considered the knowledge corridor. That brings an above-average demographic for quality of life. That means- walkable Cities, excellent restaurants, engagement with the arts, and best of all -an affordable housing market.
East Hartford is a suburban sister with above average school system, below-average housing costs, a walkable downtown and stinking cute too.
Commute or don't its your choice, you cannot go wrong with your decision.
Let's start with a confidential conversation and your CV. Email to charisse@imatters.net
imatters is the nation's leading staffing organization for the eyecare community. We work with top-tier practices and corporations – all within the eyecare industry. Our team features some of the best ophthalmologists, optometrists, and ophthalmic technicians in the country. And we're always looking for talented individuals to add to our team!
We pride ourselves on our 97% success rate in placements over the last 20 years.
It's because of our commitment to finding the right fit for both candidates and clients. We want to see our candidates succeed in their careers, and we want our clients to have access to top talent.
Find a job that makes you excited to go to work every day And Enjoy feeling confident and secure in your career choice. Full and Part-time opportunities are available.
Our blog is a great resource for learning more about careers in eyecare. And be sure to check out our job board to see current openings!www.imatters.net 866.412.4115