Doctor of Optometry
Optometrist
Optometry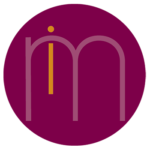 imatters
Join our team as a Doctor of Optometry in beautiful Naples, Florida!
Established patient base, luxury eyewear collections, and endless opportunities await you.
We are a well-established independent private practice seeking a dedicated Optometrist to join our team. Currently, we have openings for 1-3 days per week, with the potential to grow into a full-time position. You will be responsible for performing routine eye exams, conducting pre and post-operative follow-ups, contact lens evaluations and seeing approximately 10 + patients per day.
We offer an established EMR and PM system on-site, well-appointed exam room with slit lamp, visual acuity, phoropter, and headset visual field.
Naples, located on the Gulf of Mexico in Southwest Florida, offers a perfect blend of high-end shopping, world-class arts and culture, sophisticated dining, family-friendly activities, and exciting outdoor adventures.
Our clientele consists of financially stable patients from children to adults. With a payor mix of self-pay and minimal insurance involvement, the income potential is highly lucrative.
Why should you apply for this position today?
– Enjoy a flexible work schedule, with a supportive office staff ready to assist and schedule patients as needed.
– The opportunity to grow into a full-time practice awaits.
– We are open to discussing per diem, sublease, or practice purchase options.
Don't miss out on this incredible opportunity to thrive and make a difference as an Optometrist in Naples, Florida.
Come meet us and see what your new location can offer!

Learn, Join, and build your practice starts with your CV – send your confidential information to charisse@imatters.net . Next we will send you our overview of the practice and a customized schedule based on your goals. New Grads and established Optometrists will flourish within our practice.
See your career clearly today, tomorrow, and 10 years with strategic decisions based on your long-term goals, imatters provides that knowledge and assistance at no charge to you. Your career matters to us here at imatters. 20 years in staffing, 97% success in our placements means you will see your professional goals achieved. www.imatters.net 866.412.4115