Doctor of Optometry
Optometrist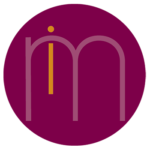 imatters
Optometrist –St Augustine and Jacksonville, Florida!
Sun, Beach, Boating, Golf, Food and Benefits, spend your weekends doing what you want!
What You'll Love About Us:
Private Practice, and an immediate patient base including primary and medical therapeutics, Dry Eye, Glaucoma and Ocular Disease management and bonus! Specialty Contact lenses.
We have the tools for your success.
Our practice is growing here with a 3rd location, and we have an outstanding opportunity to practice full-scope Optometry with a seriously fun, smart staff.
Your office is equipped with the latest technology from best-in-class vendors including, CLARIFYE Auto-refractor, Zeiss Cirrus OCT, brand shiny new Optos and Visual Field. Did I mention, iProfiler digital refraction system!
Our goal is to create a team of Optometrists who can do their best work, be fulfilled, and know they are contributing to work that really matters…. helping people experience life more clearly.
Be selective! Full and Part time careers! Our full-time career comes with a generous income base, incentives, medical, dental, life, malpractice, and PTO for your best experience. – Love a day or two on the side? We can accommodate you too!
Life is great when you love your career, we provide the opportunity and your best place to practice!
Jacksonville Florida is considered a top ranked best place to live, from our beaches, to the St Johns River, fun, food and family come hand in hand. Love Golf we have it, Ponte Vedra hosts top golf courses, fine dining and miles of beautiful beaches, St Augustine for the that love history, or come into town with top ranked schools, and quality of life.
Join the best practice in North Florida today.
First step– send your CV to charisse@imatters.net
I would love to help you too, schedule a time with me! schedule here
imatters represents the leading eye care practices, corporations, sales, and research projects in the Nation. We have many full and part-time careers throughout the US. Let's get you connected with us whether today or in the future.
Good careers – start with great clients, better opportunities, where your aspirations become reality – we have those great careers. Contact us today to help you and your practices succeed. www.imatters.net