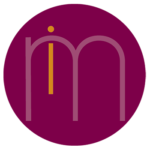 imatters
Eye Care Associates is looking for an experienced optician, driven to give the best patient care, experienced in selecting and fitting eyewear.
Applicant must have the ability and ophthalmic knowledge to sell premium product, be proficient in lensometry and troubleshooting and have the ability to multitask.
We are looking for someone who carries themselves in a professional manner with an upbeat personality, who is approachable and reliable.
We are open Monday through Friday 8:30 to 5:00 so no evenings or weekends.
If you are looking to take your optical career to the next level this job is for you.
We pay based on experience, 401K and profit sharing, plus health and dental.
To join us, send your resume to charisse@imatters.net. 866.412.4115 x 700
imatters is the leading eye care staffing company in the US, we are a service provided by the client to ensure your best experience in interviewing, and that you love your job! it's all free, and from fellow eye care professionals that want the best for you! see more about us at imatters.net
imatters | committed to staffing – committed to results