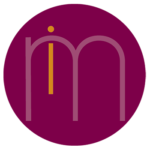 imatters
Southwest Florida offers sunshine, and 3 full-time Ophthalmologist careers – Naples
Medical retina and Comprehensive, and Glaucoma physicians are invited to come for a visit and stay for a lifetime!
Our privately owned practice in Naples offers the best of all worlds, from beautiful multi-locations, State-of-the-art equipment, a collegial group of 8 providers and well-trained staff. On call limited to 7 days a year.
Physicians in the practice are all supportive of each other. The surgery center is physician owned, AAHC certified and equipped with ORA System with VerifEye+ Technology, Ziemer Femto laser.
Who we are
Extremely successful private Ophthalmology practice with multiple providers
-Glaucoma + Cataracts + Retina + Oculoplastics and Dry Eye specialties
-Patient base to support an additional Retina and Medical Ophthalmologist
-Cutting edge technologies with state-of-the-art ASCs
-Large, multispecialty MD/OD practice
What you will be doing
Joining us is joining the top practice in Southwest Florida, with a financially stable patient base and excellent payor reimbursement makes our careers rise to the top.
As our comprehensive physician – cataract, LASIK, and glaucoma patient management, and all surgery will be done in the private physician owned surgery center.
As our medical retina physician – patient management includes injections, follow up and referrals to surgical co-management.
What you should have
Medical Retina – fellowship trained, board certified/board eligible Retina Specialist to assist our 2 providers.
Medical and Glaucoma – American Board of Ophthalmology certified – The ideal candidate will have experience in treating eye diseases, disorders and injuries. This role will focus heavily on treating glaucoma patients. We will also consider candidates who have only recently fulfilled their educational requirements to become Ophthalmologists. However, you must have passed the licensing exam prior to your hire date.
Compensation will be a base salary with a production bonus. The practice will offer full benefits.
Eligible for partnership consideration after the second year of employment.
Ready for Naples? You are in luck, because the quality of life is second to none in this coastal paradise. You will enjoy warm, sunny weather, high-end shopping, and top-notch dining. From its quaint historic downtown to its unrivaled ocean views, Naples will charm you from the moment you arrive. Load up the moving van and get ready for an exciting new chapter in Naples, Florida.
Ready to join us! Send your resume to charisse@imatters.net, give us a call 866.412.4115 x700
imatters is the leading eye care staffing company in the US, we are a service provided by the client to ensure your best experience in interviewing, and that you love your job! it's all free, and from fellow eye care professionals that want the best for you! see more about us at www.imatters.net
imatters | committed to staffing – committed to results. www.imatters.net