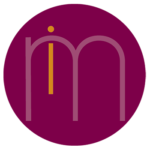 imatters
Ophthalmologists- here's your opportunity to join a well-established Ophthalmology practice in Southwest Florida.
We are adding a Comprehensive and/or Glaucoma Specialist who believes in focusing on outstanding eye health through innovation and compassion.
Why us?
Practice the way you want, love plastics, glaucoma, cornea, we have room for you.
As a 5 provider, with 4 locations and a private ASC – we are privately owned and successful for 30 years
Our mission– we believe that excellent medical care depends not only on cutting-edge technology but also on a well-trained, patient-centered staff. We offer the latest technology with a commitment to individualized, personal care.
Here are a few of the amazing benefits that your work-home has:.
No need to worry about cultivating your own practice from the ground up – the successful candidate who joins us will benefit from an immediate patient, surgery, and referral base!
Use of state-of-the-art diagnostic and surgical equipment, while providing the latest in refractive and surgical options, including Marco EPIC, zeiss and haag-streit equipped lanes and Catalys, and femto laser-assisted cataract surgery
A full array of healthcare benefits, retirement, malpractice, etc
Our payor contracts have been effectively negotiated
On-site Optometrists to co-manage your patients
Scribes and technologists on site and ready to assist from the moment you start.
Superb optical dispensary with fully trained and Certified Opticians.
Extremely competitive compensation
On call is optional
Sign-on bonus available.
No interest in private equity
Naples and Fort Myers:, perched on the Gulf of Mexico in Southwest Florida, is famous for its high-end shopping, world-class arts and culture, sophisticated dining, family fun, and wild outdoors. Within an hour of Naples and Marco Island are millions of acres of federal and state parks, preserves, and wildlife refuges
Come visit for a day and stay a lifetime. Relocation assistance is available.
imatters has been hired to be the exclusive representative of our practice. They are here to handle your needs, desires, travel, and negotiation. Proof has shown – this works for Ophthalmologist hiring. Let's make this easy for you to learn, develop and see your new practice.
Contact Charisse at 866.412.4115 and schedule your preferred time here on her calendar. https://calendly.com/imatters/meeting
imatters represents top tier practices, corporations and global clients. We will be your best success in your long-term future with our practices. www.imatters.net