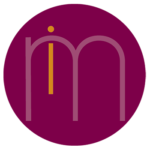 imatters
Ophthalmic technicians! COA and COT your career is with us!
What is most important is you. Our practice is employee-centric, with crazy benefits, training, and income.
This is the best move in your career!
Let's talk about you! Your present skills include:
Comprehensive, and Glaucoma: manual refractions, tonometry, slit lamp exams, dilation, visual fields, OCT, pachymetry
Retina: Slit lamp superstar, visual acuities, some refractions, injection experience!
Cataracts: IOL master, Refraction, knowledge of premium IOL's
LASIK: we have excellent outcomes for all of our patients from cat/lasik sx to professional athletes' visual enhancement.
Why join us!!!
• Excellent Medical benefits Offered, Medical, Dental, Vision, 401k, and PTO
Best compensation available for your experience
• Growth potential
• Fun and positive work environment
We prefer certified ophthalmic technicians that can scribe. Here at the practice, we promise to do everything in our power to get you certified, and skilled in your chosen career.
Why us and imatters! Imatters has trained recruiters from the eye care community. Their goal is to get us the best staff possible and for you – the best opportunity with every benefit available.
We cannot do it all here at the practice, they know what is reasonable and what is amazing – we want amazing and you do too.
Yes, we are willing to pay for a recruiter, and to give you the best income today and build your long-term nest with our practice. Talk with them first – confidentially, and should our practice meet your goals, let's meet!
First step! send your resume to charisse@Imatters.net – she will take a look, give you a call or you can arrange it here on your timetable.
www.imatters.net 19 years strong, making the best hires in eye care staffing 866.412.4115