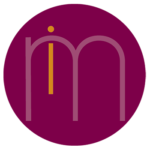 imatters
See your future in our Ophthalmology practice in Denver!
As a leader in Comprehensive, Cataract, Lasik, Retina and Glaucoma care with several locations in the area, we have your perfect location! we invite you to grow with us!
Who we are!
We are a leader in Ophthalmology! With multiple locations throughout Denver, we can offer both the best career for you as well as a location close to your home! Benefits, PTO and continuing education makes your career grow!
What You'll Be Doing
Ophthalmic technicians join us with:
-manual refracting
-applanation tonometry
-visual fields
oct, iol master, lensometry and contact lenses, are the basics-
What You Should Have
Experience as an ophthalmic technician, certifications include COA, COT and we can get your certified too!
MORE!
let's see you flourish in our family-like environment. Eye care experience as an ophthalmic technician is required. Certifications of COA, COT are great and will support your growth plans with attaining them.
Ours is a full-time career with excellent benefits! Come see us today!
About imatters
To join us, Send your resume to charisse@imatters.net. Contact us at 866-412-4115 x 700
imatters is the leading eye care staffing company in the US, we are a service provided by the client to ensure your best experience in interviewing, and that you love your job! it's all free, and from fellow eye care professionals that want the best for you! see more about us at www.imatters.net