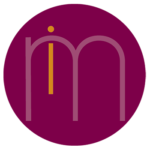 imatters
Fantastic opportunity for your best career as an ophthalmic technician!
Join us and work alongside our outstanding ophthalmologists today!
Competitive wages with crazy good benefits in a comfortable and professional work environment with an opportunity for growth. Work with a great team of physicians, assistants, technicians, and support staff in a premier practice located on the best beaches on the east coast.
Who we are
Our practice is the leader in the delivery of outstanding ophthalmic patient care – our staff is professional yet down to earth to make our patients feel right at home.
we are currently adding amazing ophthalmic technicians to our team:
What you will be doing
 our experienced ophthalmic technicians: facilitate patient care by performing preliminary work up of the patient, including hrt, oct, visual fields, VEP, refractions, applanation tonometry
What you should have
Certifications of COA, COT are highly encouraged.
Ready to be certified, we can provide the foundation for training, mentoring and certification costs are covered. Our docs love to train, and we have a really great one that the world of eyes loves too! And you can even have lunch with him!
It is a great opportunity and one that offers a nice salary and benefits package.
About imatters 
To join us, Send your resume to charisse@imatters.net. Contact us at 866.412.4115 x 700
imatters is the leading eye care staffing company in the US, we are a service provided by the client to ensure your best experience in interviewing, and that you love your job! it's all free, and from fellow eye care professionals that want the best for you! see more about us at imatters.net
imatters | committed to staffing – committed to results.