Oculoplastics/Orbit
Ophthalmologist
ophthalmology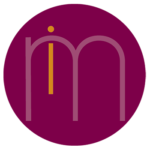 imatters
Live and work in one of the most desirable areas in the country –Southwest Florida! This is your chance to be a part of a market leader in eye care. Our practice is growing with the addition of a full-time Oculoplastic Ophthalmologist.
Who we are
We are a 30+ year established MD/OD business model. Our multi-subspecialty practice offers a full range of services including Glaucoma, Cataract, Refractive, Retina, Plastics, LASIK, Dry eye, and boutique optical in each location.
Ours is an incredible opportunity for a fellowship-trained Oculoplastic surgeon to join 30-plus years of an established ophthalmic practice.

What you will do
With a high patient volume and internal referrals enjoy a balance of patients and playing in our coastal community. Our practice is known nationally for cutting-edge technology, and with an existing patient base, you will benefit from a full schedule from day one.
Partnership track and fantastic earning potential, excellent compensation, and bonus structure PLUS incentives/sign-on bonus for the motivated candidate.
About the Benefits:
Competitive compensation with generous productivity bonus.

Comprehensive employee benefit package including retirement, health/dental/vision insurance, retirement, short term/long term leave, and vacation.

Continuing Medical Education (CME) reimbursements.

State license and DEA reimbursements.

Medical Malpractice insurance.

Relocation and sign-on bonus available.

State-of-the-art technology.

Strong internal support structure.

Limited on-call

Well trained supportive staff
What you should have:
Fellowship Trained in Oculoplastic or facial plastic Ophthalmologist – Eligible to practice in the State of Florida.
Live in Paradise, Naples, and Fort Myers, Florida
Known as the" Paradise Coast" where sparkling water meets 30 miles of white sand, Sanibel and Marco islands dot the emerald coast. This area is well-rounded as it is beautiful. Famous for its high-end shopping, world-class culture, and sophisticated dining compliments your weekend decisions between 100 golf courses, boating, diving, and miles of white sugar sand beaches. Life can be great!
Come meet us for a day and stay for a lifetime.
imatters has been hired by the client to assist in their perfect hire! We look forward to chatting with you about this career and your goals.
Click to schedule your personal conversation with us today https://bit.ly/3IyX47N
Send your CV to Charisse Toale, senior recruiter – charisse@imatters.net
www.imatters.net 866.412.4115