administrator
registered nurse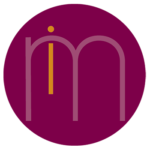 imatters
Nurse Manager Opportunity – Simply Unmissable!
Don't miss this chance to combine a career and sandy beach life!
Experience excellence in patient care at our top-rated practice! Our surgical center has achieved the coveted AAAHC status, setting us apart from the rest. We are currently seeking a skilled manager to oversee our private ophthalmic ASC and lead our team of professionals.
As the Ambulatory Nurse Manager, you will be responsible for coordinating staffing, patient flow, and supplies for our busy cataract, Lasik, cornea, and retina surgery days. Additionally, you will handle non-surgical day tasks such as maintaining licensure and certification, reporting to state authorities, implementing infection control measures, and overseeing quality improvement activities. You will also be involved in staff credentialing and education, pharmacy inventory control, and risk management reporting.
We value your professionalism, strong customer service skills, and dedication to providing optimal care to our patients. As part of our commitment to your career success, we offer a range of continuing education, training, and personal development opportunities.
To be considered for this role, you must have a current Florida State RN license, a BSN degree is required, and preferably a master's degree. Experience in management, circulating, and scrubbing cases is preferred, and ophthalmology experience will be generously compensated.
In addition to a competitive salary, we offer comprehensive benefits including medical and dental coverage, PTO, education assistance, and a 401(k) plan. Relocation assistance is also available for those considering a move to our wonderful location.
Living in Central Florida is an incredible experience, offering stunning white sandy beaches, clear blue water, and a wide range of first-rate restaurants, shopping, theatre, and outdoor activities. Whether you're seeking relaxation or adventure, Volusia County has it all. We can't wait to meet you
First step– send your resume to charisse@imatters.net – or call me! 866.412.4115
Happy Anniversary to us!! We are 20years old in eyecare placements!

imatters represents the leading eye care practices, corporations, sales, and research projects in the Nation. We have many full and part-time careers throughout the US. Let's get you connected with us whether today or in the future.
Good careers – start with great clients, better opportunities, where your aspirations become reality – we have those great careers. Contact us today to help you and your practices succeed. www.imatters.net