Licensed optician
Optician
Optician - Optical Staff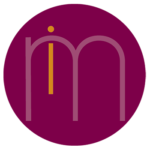 imatters
Opticians – we see you in our South Boston location – Part-time
Ready to make some extra cash each week, dispensing eyewear, then we are your go-to company!
With 30 years of experience in eye care, our company is growing in Mansfield. Ours is a sweet schedule for you to work 2 days per week and make maximum dollars in return. These sweet hours allow you work a full-time schedule as well as assist us a few hours per week
What you will be doing
Your role as our part-time Optician includes:
Ensure that finished eyewear meets optical standards and customer requirements
Demonstrate exceptional product knowledge and provide style consulting and assist customers in choosing the very best glasses for their needs
Be comfortable explaining eyewear prescription terminology to customers
Take and record measurements with flawless accuracy; adjust and fit eyewear as needed
Communicate our values and brand philosophy while making the customers comfortable in our practice
What you should have
Massachusetts Opticians license.
In return, our practice offers a part-time schedule, and an opportunity for growth into a full-time if desired.
Ready to join us? Send your resume to Charisse@imatters.net, give us a call at 866.412.4115
https://calendly.com/imatters/meeting to schedule your confidential conversation about this and other great careers!
imatters is the leading eye care staffing company in the US, we are a service provided by the client to ensure your best experience in interviewing, and that you love your job! it's all free, and from fellow eye care professionals that want the best for you! see more about us at www.imatters.net
imatters | committed to staffing – committed to results. www.imatters.net