Front Office
Front Office/Receptionist
Ophthalmic Technician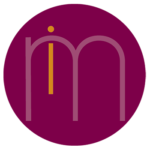 imatters
Front office Assistant and Ophthalmic Technician -Westwood, NJ
Who we are
We are the top Eye care practice in Bergen County.
With growth comes opportunities! Come join our team! We provide a collaborative environment where you grow your skills and have a great working atmosphere.
What you will be doing
Front Desk: Your duties will include answering the phones, scheduling appointments, greeting patients, checking in/out, verifying insurances, and making sure every patient receives superior service!
What you should have
The ideal candidate will present themselves professionally, have excellent verbal and written communication skills, be proficient in EMR and have a proven track record of excellent patient experience from the front desk to the exam room.
Ophthalmology/ Optometry/eyecare familiarity is preferred.
Ophthalmic technicians: We see your success here too!
Your role includes: Visual Fields, OCT, Applanation tonometry, Refractions (auto and manual), scribing for our ophthalmologists too!
Our careers are full time with occasional Saturday hours required and one evening to 8pm!
With a competitive salary structure, and a great quality of life… we have all the tools to meet your needs. most important, it's being part of an organization that's focused on building a mutually rewarding relationship together
To apply for your new career, send your resume to Charisse@imatters.net I would love to help you too, schedule a time with me! https://calendly.com/imatters/meeting
imatters represents the leading eye care practices, corporations, sales, and research projects in the Nation. We have many full and part time careers throughout the US. Let's get you connected with us whether today or in the future.
Good careers – start with great clients, better opportunities, where your aspirations become reality – we have those great careers. Contact us today to help you and your practices succeed.
Learn about these and great clients through www.imatters.net and give us a call at 866.412.4115