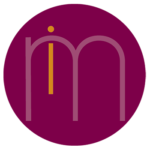 imatters
As a well-established (1967) family-owned, 3rd generation optometry/optical in the Mandarin area of Jacksonville, our modern and beautiful practice is perfect for your career move. We have a dynamic team of eyecare professionals that are cross-trained from greeting patients to dispensing eyewear.
That is where you come in! We invite you to join us in your best career move!
As our best multi-tasker, answering the phones, processing insurance payments, ordering contact lenses, and scheduling patients will be part of this career, and join us selling eyewear to our patients!
Optometric or Eyewear dispensing experience is preferred.
Our position is full-time.
We are open to Opticians, Optometric Technicians, and Front office which can float to the optical.
We are looking for happy individuals, who like to have fun at work, love working with people, and have a desire to make our patients look great.
We hire for attitude and help you grow your career through our one-on-one training -see your growth in becoming an apprentice, or increase your optical knowledge with our expert trained staff!
Send your resume to charisse@imatters.net, give us a call 866.412.4115 x700
imatters is the leading eye care staffing company in the US, we are a service provided by the client to ensure your best experience in interviewing, and that you love your job! it's all free, and from fellow eye care professionals that want the best for you! see more about us at www.imatters.net
imatters | committed to staffing – committed to results.