Optician
Optician - Optical Staff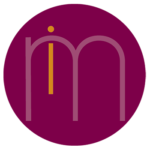 imatters
Boutique Optician Career
Located in the Uptown community of Minneapolis, we are proud to provide distinctive and trendy eyewear that fits with the culture of the artists community.
We even have a few awards and are humbled to be considered the "BEST OF" for our concept and eyewear. Join us is joining a family, we work together for the best care of our patients.
In return for your fantastic personality and eyewear sales experience, our full-time position has benefits! Free Glasses are always a treat, let's add in insurance, bonuses, and PTO.
We all love great glasses, let's work together to make the world look better one or two pairs of glasses at a time!
Being the best is hard – we get that and will do everything to bend backward and forwards to provide our employees that same excellent experience. Its all about you.
Ready for your new career, starts with your resume – please send it to Charisse@imatters.net
imatters has been hired by the client to assist in their perfect hire! We look forward to chatting with you about this career and your goals. Recommend a friend for a fabulous referral bonus!
Click to schedule your personal conversation with us today https://bit.ly/3IyX47N
www.imatters.net 866.412.4115