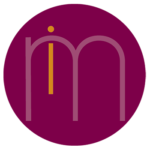 imatters
Optician

Hello! Are you looking for something new or different and ready for a change?! We are looking to add a full-time optician to our downtown private practice. We are in a convenient, iconic building with easy access to the freeway and mass transit options.
The ideal candidate is someone who has strong optical experience and genuinely likes helping people, is a fast learner, and has a good work ethic.
Duties include:
*Frame/ lens selection and education
*Ordering and checking in jobs
*Claiming insurance
*Frame adjustments/repairs
*Contact lens orders
*Assisting the whole team with other testing and duties
3+ year of experience in an eyecare office is highly encouraged. Experience with Crystal EHR and VSP insurance is helpful but not required.
Our office hours are 9-5 M-F. Benefits of this position are PTO, paid holidays, transportation stipend, eyecare benefits, and access to building amenities. We are proud to be a caring, reputable eyecare practice in this building for 20+ years. If you like people and want to make a difference in someone's eyesight and quality of life, please contact us with your resume! Thank you!
If you would like to make a change from your current optical career and ready for something new, we want you on our team! Contact us today and let us know your availability for a call!
Benefits:
Dental insurance
Employee discount
Flexible schedule
Health insurance
Paid time off
Vision insurance
Schedule:
8 hour shift
Choose your own hours
Monday to Friday
No nights
No weekends
First step– send your resume to charisse@imatters.net – or call me! 866.412.4115
Happy Anniversary to us!! We are 20 years old in eyecare placements!
imatters represents the leading eye care practices, corporations, sales, and research projects in the Nation. We have many full and part-time careers throughout the US. Let's get you connected with us whether today or in the future.
Good careers – start with great clients, better opportunities, where your aspirations become reality – we have those great careers. Contact us today to help you and your practices succeed. www.imatters.net