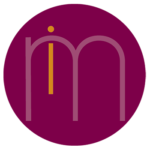 imatters
Optometrist –
Who we are
Our Practice is a private practice that provides excellent eye care to the community. We are looking for a talented Optometrist to join our family practice.
With growth comes opportunities! Come join our team! We provide a collaborative environment where you grow your skills and have a great working atmosphere. Join us full or part time!
What you will be doing
You'll use your clinical and interpersonal skills to provide high-quality vision care to our patients.
Your regular duties will include:
Perform comprehensive eye exams
Diagnose and assist in the treatment of ocular disease
Prescribe corrective lenses
Maintain detailed patient records regarding diagnosis, treatment plans, and progress
Handle eye care emergencies
What you should have
The ideal candidate will present themselves professionally, have excellent verbal and written communication skills, be proficient in EMR and have a license or will soon be licensed to practice as an Optometrist in New Jersey
Experienced ODs or new graduates are encouraged to apply!
With a competitive salary structure, and a great quality of life… we have all the tools to meet your needs. most important, it's being part of an organization that's focused on building a mutually rewarding relationship together.
Ready to join us! Send your CV to charisse@imatters.net, give us a call! 866.412.4115 x 700
imatters is the leading eye care staffing company in the US, we are a service provided by the client to ensure your best experience in interviewing, and that you love your job! its all free, and from fellow eye care professionals that want the best for you! see more about us at imatters.net