Doctor of Optometry
Optometrist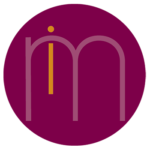 imatters
Private Optometry Practice, state of the art location and equipment, sign on bonus!
Enjoy our beautiful Optometric practice here in Hartford County, Connecticut!
Mix in trendy eyewear, exceptional staff, and great patients, joining us is seeing your best future and your own name on 5-star reviews!
We will provide your best opportunity and talent:
A fully trained staff including opticians, technicians.
Exceptional location – its beautiful, and designed with your comfort in mind
Fully equipped Examination Rooms with state-of-the-art equipment
Top shelf variety of contact lenses
A steady and established patient flow and the highest income
Our premium location is offering a great opportunity to work full-time with an exceptional benefit package, including Malpractice, Licensures, Retirement and Bonuses.
Family Eye Care and Bristol, CT. located 20 miles outside of Hartford, our private Optometry practice offers the opportunity to practice primary care, contact lenses, medical therapeutics! With a diverse patient base, we see pediatric to geriatric patients.
Some see an ad, you see an opportunity for an experienced OD or new grad, who desires to spend more time with patients; while focusing on patient care- this is your chance! . Come see your best future with us!
Lets get you started today, send your CV to charisse@Imatters.net
I would love to help you too, schedule a time with me! https://tinyurl.com/597ns6z5
imatters represents the leading eye care practices, corporations, sales, and research projects in the Nation. We have many full and part-time careers throughout the US. Let's get you connected with us whether today or in the future.
Good careers – start with great clients, better opportunities, where your aspirations become reality – we have those great careers. Contact us today to help you and your practices succeed. www.imatters.net