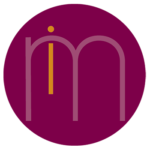 imatters
Optometrist
Enjoy the freedom of your lifestyle, with the advantages of an established Optometry practice, and earn your best income.
Located in Northern Texas, our location is a quick drive to Dallas, Texas, Arkansas, Louisiana, and/or Oklahoma! Live in the best area for your time off and enjoy an above-average income!
Our established multi-provider private practice is offering a full-time opportunity with top-notch equipment and lanes to practice medical therapeutics to primary eyecare. Our fully staffed locations include an optical and fully stocked contact lens department. Even better, the opportunity to practice medical therapeutics, LASIK, and YAG/ SLT laser surgery!
Joining us will provide the best solution! Our culture provides a positive attitude and experience for our patients and staff.
This is the perfect position for an experienced OD or new grad, who desires to spend more time with patients; while focusing on patient care- this is your calling!
Benefits
– Above average compensation and productivity bonus
( OD's can see 190k +!)
– Medical, Dental, Long-term disability, malpractice, life insurance
– CME, significant PTO, and company match on our 401k
– Licensure, Association Dues, and more!
– Monday-Friday with limited oncall.
Relocation, signing bonuses, and partnership potential are here! Learn more about us through our dedicated recruiting company, imatters. All inquires are confidential and available via zoom, facetime, and in-person!
Contact Charisse Toale at 866.412.4115 x 700 charisse@imatters.net, www.imatters.net