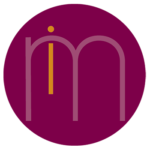 imatters
Optometrist –
You have worked hard, we understand! Joining us is to see your hard work valued and offers the best opportunity to be the keeper of your career.
NYC = multi-cultural, and our goal is to add bilingual Chinese-speaking Optometrists!
Our brand and locations are throughout the NYC area – from Brooklyn, Soho and Tribeca areas.
We have medical and primary care available with a full schedule of patients from day 1!
Your multi-lane location has the latest in equipment, staff to assist your exam and eyewear selections.
Full and Part-time positions are available with an above-average compensation
To join us, send your CV to charisse@imatters.net. 866.412.4115 x 700
imatters is the leading eye care staffing company in the US, we are a service provided by the client to ensure your best experience in interviewing, and that you love your job! it's all free, and from fellow eye care professionals that want the best for you! see more about us at imatters.net
imatters | committed to staffing – committed to results