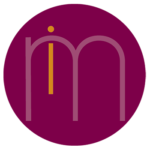 imatters
Doctor of Optometry – Northwest, Ohio area
We are a well-established Ophthalmology/Optometry practice that enjoys a good standing in the community and treats everything from pediatrics to geriatrics using all state-of-the-art equipment.
We offer a team of highly trained professionals, technicians, opticians, schedulers, to assist you
We are open to expanding the practice into any area of potential growth including medical therapeutics.
A full array of healthcare benefits, retirement, PTO, and more!
With multiple Optometrists to assist, an excellent Ophthalmologists available to assist you, our collaborative learning environment will complement your goals in practicing!
Comprehensive eye exams for glasses & contact lenses
State-of-the-art Marco Epic equipped lanes
Specialty contact lenses
LASIK co-management- if you choose
Co-management – pre and post op care
Medical therapeutics
Experienced ODs and New Grads welcome!
From amazing golf and the great outdoors to outstanding venues for taking in an off-Broadway show, North-Western Ohio/Greater Toledo area is a great place to enjoy life and raise a family.
Come visit for a day and stay a lifetime. Relocation assistance is available.
To apply for this career –send your cv to charisse@Imatters.net
Let's get you in touch!  Send your inquiries and resume to Charisse@Imatters.net – contact us at 866.412.4115 x 700
imatters is the leading eyecare staffing company in the US, we are a service provided by the client to ensure your best experience in interviewing, and that you love your job!
its all free, and from fellow eyecare professionals that want the best for you! see more about us at www.imatters.net