COA
COT
ophthalmic technician, coa, cot, comt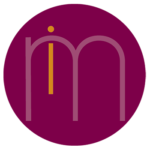 imatters
COA, COT and ophthalmic technicians – Lebanon, New Hampshire
Dartmouth–Hitchcock Medical Center, is the flagship campus of the Dartmouth Health system recognized worldwide for top employees and Ophthalmologists.
Working with us is unlike any other practice – at the end of each day your impact is appreciated.
Lifelong learners and those who want to be the best will love working with us.
Your best career includes these skills:
-manual refraction
– visual fields
-applanation tonometry
– OCT
-fundus photos
Grow with us too! we are-open to those wanting to learn more, including surgical assisting, specialty contact lenses, and future trainers for our staff.
What's in it for you! Ours is an excellent move to increase your abilities and gain a new certification including COA and COT. Come join us today and see a nice place with benefits including medical, dental, and our matching 401k
Extra benefit! love where you work… with 5-star reviews, we have your perfect new home!
Testimony!
"Working at DHMC allows me be exposed to many sub-specialties. That has increased my skill level tremendously in term of work ups and testing.
Outside of clinic, I like to explore New Hampshire's scenery. Regardless of the season, there is a lot to do, enjoying the foliage in the Fall, hiking or kayaking in the Spring or Summer, skiing in the Winter and so much more!" Flory, COA
We offer a highly competitive salary and benefits. Bonus: No weekend hours!!
New Hampshire and us! We are small but mighty!
Although Lebanon is the smallest city in the State of New Hampshire, it has been repeatedly recognized as the finest small city to live in, providing a high quality of life for all citizens through quality services, strong schools, and a close-knit community atmosphere."
For summer fun in the sun, ponds, lakes and golf courses are plentiful.
Winter is for us! Skiing, ice skating, snow mobiles and just plain great fun!
Great careers start here! Send your resume to Charisse@imatters.net
Find a job that makes you excited to go to work every day And enjoy feeling confident and secure in your career choice.
Our blog is a great resource for learning more about careers in eyecare. And be sure to check out our job board to see current openings! See more growth, benefits and companies at www.imatters.net