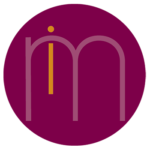 imatters
Boutique Optometrist – Private practice
We are a well-established private boutique Optometry practice- located in an upper scale area outside of Detroit.
Our Optometrists will practice primary care and whole-body care, creating a personalize approach to well-being. We detect early to prevent, promote healthy vision and optimize wellness. We use the most advanced equipment including IPL for dry eye management.
The best vision begins with the best eye exam.
This is an incredible opportunity – to practice as a forward thinker, spending time with your patients and building your knowledge of nutrition and how it functions for our patients. After the exam, we have an extensive collection of eyewear curated from around the world.
Our reputation in the medical community is stellar. We have a vast referral base of Ophthalmologists, Dermatologists, patients and fashion icons that are ready to meet you.
We train and manage the best team of professionals including technicians, opticians, and greeters whom will assist you and your patients with expert care.
Enjoy the freedom of your lifestyle, with the advantages of a successful Optometry practice. Grow your career with us!
Most important, be part of an organization that's focused on building a mutually rewarding relationship together. Experienced ODs and New Grads welcome!
Benefits are abundant.
Join us today
Its all good, free and confidential with imatters! Send your CV to charisse@imatters.net – contact us at 866.412.4115
See more great careers at www.imatters.net – at imatters, we see and raise your expectation.